An expression of business software offers an expression of constant opportunities and challenges.
In 2022, businesses witnessed event-driven architecture taking hold as mobile development environments began supporting web runtimes, enabling development teams to shift to consolidated toolchains. The development tools, enhanced by AI, led to the establishment of collaborative work management, thus overtaking strategic portfolio management.
Now, in 2023 software development leaders are predicting a more turbulent sea. Business objectives will largely drive API efforts to create new standard frameworks for development.
Metaverse: Shaping a New Reality for Software Development
The metaverse is becoming one of the most discussed topics not only in technology but also in all social and economic spheres. Tech giants, as well as startups, are working to create solutions for this digital reality. But the year ahead is being perceived to be a stormy one for software developers.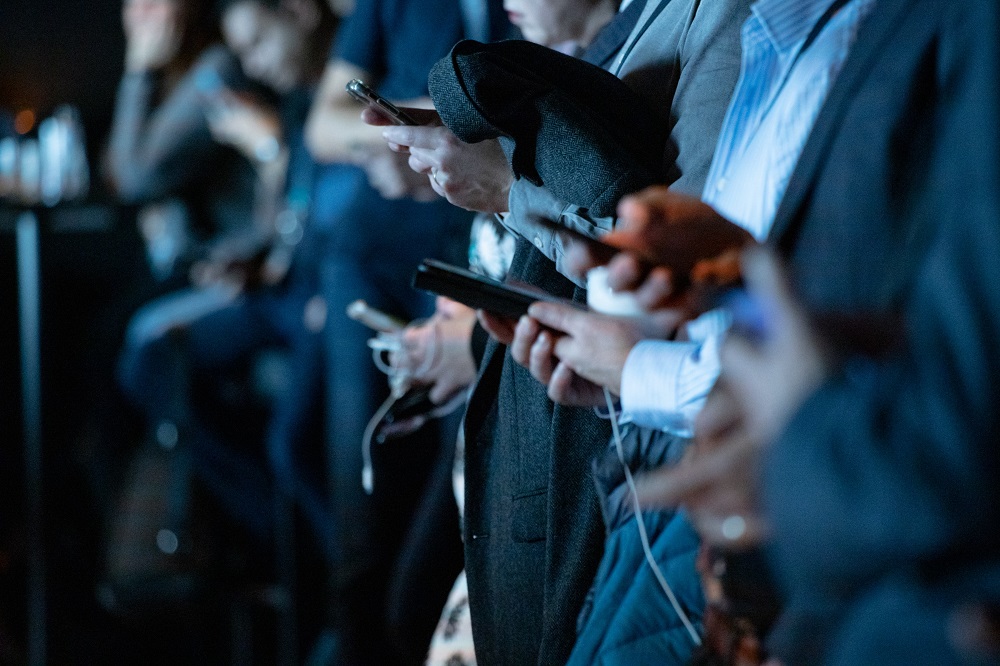 Read more: Tech-Related Ethical Concerns Businesses Should Address in 2022
With the metaverse slowly evolving into a mainstream virtual world, businesses are integrating their operations, such as working, learning, and shopping, to offer their employees a way to interact with others like never before possible. A recent Gartner study listed the metaverse is set to be one of the top strategic technology trends for 2023. It also predicted that by the year 2026, 25% of the world population would spend at least one hour of their day in the metaverse for work, shopping, education, or entertainment. That implies that organizations will use the metaverse to effectively engage with human as well as machine customers and create new revenue streams.
Software development offers a constant set of ups and downs that businesses must navigate. And with relevant advancements in value stream management, little improvements are being made in metaverse standards. However, most of the metaverse experience will continue to progress only with the integration of deep learning (DL) and artificial intelligence (AI), and data science will take the forefront to advance this technology. Deep learning algorithms are enabling organizations to better their gesture recognition as well as eye tracking systems. The latest developments in computer vision are assisting with natural interactions to better understand emotions and human body language. These tech innovations are now becoming an essential element in creating an immersive metaverse interface. Deep learning technologies are further aiming to create realistic AI storytelling with innovative machine understanding.
Meta is integrating this into their translating code from one programming language to another. The implementation of the deep learning framework will aid in improving the metaverse, as the learning model is trained on available data, thereby facilitating incredible results for natural language processing. With the metaverse being an open world, automatically translating code is set to have a huge impact on seamless integration across different platforms within the verse. Integrated deep neural networks are more capable and sophisticated than networks with fewer layers.
With metaverse, organizations can offer an interesting opportunity to their consumers as well as the community to interact with their brand in an exciting way. Companies now have AI brand representatives that are trained in a company's unique linguistic style as well as product documentation. They can wander around the metaverse to evangelize the product or service they seek to promote. Deep learning-based artificial intelligence will also play an equally important role in facilitating those experiences.
Read more: The Emerging Blockchain-Based Tokenization: What Investors Need to Know About it?
Weaving Deep Learning and Artificial Intelligence (AI) in the Metaverse Fabric
The digital realities that are being developed by organizations have their own integrated attributes and functionalities. Many of these multiverse platforms are likely to converge, and at this junction, AI and data science domains, along with deep learning, will play a vital role in supporting users to a new stage in their metaverse journey.
While deep learning-based software is already being integrated into virtual worlds, many organizations are autonomously driving chatbots along with other forms of natural language processing (NLP) to offer their consumers seamless interactions.
The influx of new developers is leading organizations to come to grips with application security, coding, and data sensitivity. Due to this, there is expected to be a rise in reported security breaches in 2023. To avoid this, security teams must work in association with a low-code platform to review their roles to configure security guardrails and enforce a governance policy for citizen development. Leaders in industries across manufacturing, retail, energy, and others are expected to identify the need for a cohesive API strategy that will be driven not by technology but also by rising business needs.
Deep learning delivers much higher accuracy and almost no false positives if implemented properly. This also helps in eliminating data noise corruption. In 2023 and beyond, organizations will focus on designing meaningful contexts to engage their virtual communities and to connect them with their audiences authentically.
Read more: Stocks with Multibagger Potential: Top Metaverse and Crypto Mining Stocks to Invest in
Overcoming the Challenges
Despite its potential, the metaverse is continuing to face user-based risks like data security. Deep learning-based AI models are set to be instrumental in overcoming those challenges. Securing the created sensitive data that is sent and shared across the metaverse mandates advanced techniques than past data security efforts. Deep learning also provides exceptional results on this front with its ability to identify content.
It is important to inspect the sensitive data accumulated from the metaverse to ensure that it is not being leaked outside the intended channel. This is where the deep learning framework comes into the picture, as it helps in efficiently identifying and safeguarding digital content of all kinds. Today many brands are perceiving the metaverse's actual business value as deep learning, and AI is converging to offer a much deeper VR experience for the metaverse.
The generation of assets in the metaverse is benefiting from AI due to the current lack of content and digital assets. In addition, with the advancements in data sets through IoT, organizations are feeding the data-hungry learning models to design lifelike yet synthetic worlds that can be used to drive business strategy at a pace.
While the metaverse promises to change the ways customers engage with digital business, they still need to employ strict API standards. Unfortunately, without consistency and with a notable lack, things are likely to rely more on de facto standards until set measures are introduced. And all such implementations will require massive training data and modeling.
Read more: Global Business Trends Outlook 2023
The Metaverse Landscape in 2023: What to Expect?
Industry leaders believe that in 2023, industries will experience a surge in deep learning and AI technologies as they will power and scale customer self-service in the metaverse.
With businesses expanding the use of AI and automation to route and escalate user issues in real-time, they need to ensure the experience remains seamless. Language models are playing a major role in enabling brands to identify and understand customer needs in these new spaces, along with generating potential responses to service requests. Solutions powered by deep learning-based AI models are enabling businesses to unburden human agents by assisting customers in sorting through the path more easily, thus freeing the employees to work on more difficult cases.
In 2023 and beyond, brands will focus on designing meaningful contexts to engage their virtual communities to connect with their audiences authentically. Additionally, the users will also experience a rise in avatars in the metaverse. The metaverse is evolving dramatically, with new features such as avatars, fashion, and other digital items coming in.
With a presence in New York, San Francisco, Austin, Seattle, Toronto, London, Zurich, Pune, Bengaluru, and Hyderabad, SG Analytics, a pioneer in Research and Analytics, offers tailor-made services to enterprises worldwide.
A leader in the Technology domain, SG Analytics partners with global technology enterprises across market research and scalable analytics. Contact us today if you are in search of combining market research, analytics, and technology capabilities to design compelling business outcomes driven by technology.