Today the world is a new and different place than it was three years ago. The onset of the COVID-19 pandemic changed everything. It has severely impacted the foundations of society, from education to work, food, and entertainment.
The COVID-19 pandemic brought along unprecedented and sudden shifts that altered the course of economies across the globe. The pandemic led to nationwide lockdowns, empty trains and office buildings, negative oil prices, stimulus checks at an unprecedented scale, blistered growth in e-commerce, and much more.
Whenever a problem arises, the world responds to it with solutions. The same can be expressed for economic downturns. A recent Harvard Business Review quoted that despite the ongoing volatility, the current environment offers enterprises unique opportunities to invest in an innovation-driven future.
Everyone saw instinctive government investment in new vaccines, new policies on test-taking at universities, and reimagined ways of working across the globe. These transformations would have taken years without the immediate alarming urgency created due to the pandemic. Digital solutions to counter the challenges of the pandemic have arrived in myriad forms, ranging from digital wallets to artificial intelligence.
Then, just when COVID-19 was becoming endemic, Russia invaded Ukraine, thereby delivering another blow to the global economy. There is still a rising sense that a recession is growing. And if it does, will it cause innovation to slow?
Read more: A New Approach to Accelerate Innovation in Market Research
The answer is no, not necessarily. History holds proof that recessions have led to the creation of opportunities for innovators.
The rapid growth in innovation over the past few years in response to the pandemic is living proof of something fundamental. It is proof that 'Necessity is indeed the mother of invention as well as adoption.'
However, there is no denying the fact that economic downturns also put pressure on organizations to find efficiencies, optimize their operations as well as performance and improve their KPIs. As a result, a plethora of things takes place.
Investment options get tightly scrutinized. A clear business case becomes a critical criterion for a presented expense.

Companies often feel that they have done everything they can to achieve efficiency and yet are falling short of their goals. They start searching for new ideas that promise clear returns to drive down costs.

Economic downturns offer an impetus to industries to explore new ways of getting things done. This may involve implementing innovative tech that a company was earlier hesitant about but is now opening up to due to cost savings or necessity.

Technology developers have started shifting their focus to developments that show faster ROI to customers.
The economic downturn presents major opportunities for industry innovators. The crisis can be perceived as a good time to introduce game-changing offerings or simple and affordable solutions, or make bold, strategic moves. The resource scarcity that accompanies inflation or recession scenario can force innovators to accomplish things they should have been doing: prune prudently, re-feature to cut costs, grasp smart strategic experiments, or even manage the risks of innovating by sharing them with others.
Read more: Minimizing Financial Risk With Corporate Governance
The Pandemic Havoc and the Changes it Initiated
The specific pressures faced by businesses today vary by sector, industry, and region. However, the depth of impact from the ripple has been felt by all. The full impact of these headwinds is now advancing towards triggering a recession, thereby worsening the economic conditions.
Due to the downturn initiated by the COVID-19 pandemic, something as basic as the QR code became a permanent fixture in many businesses - large and small. The pandemic also drove the creation of new use cases for emerging technology. Many enterprises accelerated digital transformation to enable remote operating models while complying with social distancing mandates and limiting the number of people working in an office space. This enabled businesses to maintain their continuity, along with contributing to a safer working environment.
Companies involved in vaccine manufacturing started leveraging new innovations to respond rapidly to the pandemic. Vaccine makers began to quickly draw on a decade of mRNA vaccine research and put emerging theories to practical use. Once the vaccines were created, these companies began leveraging automation along with digital twins coupled with modeling technologies to track the development and manufacturing process of the vaccines.
In industrial environments, businesses and teams started implementing tools like our remote virtual office (RVO) platform to empower their project personnel globally to collaborate in a secure virtual environment. Tools like these enabled them only to reduce their travel requirements but also helped the teams significantly to maintain project schedules and costs, thereby reducing the risk.
The onset of the COVID-19 pandemic led to companies immediately pivoting to virtual meeting technologies that were not common before. Industrial companies that insisted on 'in-person' projects suddenly pushed operations into virtual checkouts. This rapid adoption of new innovation was purely driven out of necessity. However, it is unlikely that anyone will completely return to their old ways of operation.
Read more: Economic Whiplash: What is it and Four Ways to Avoid it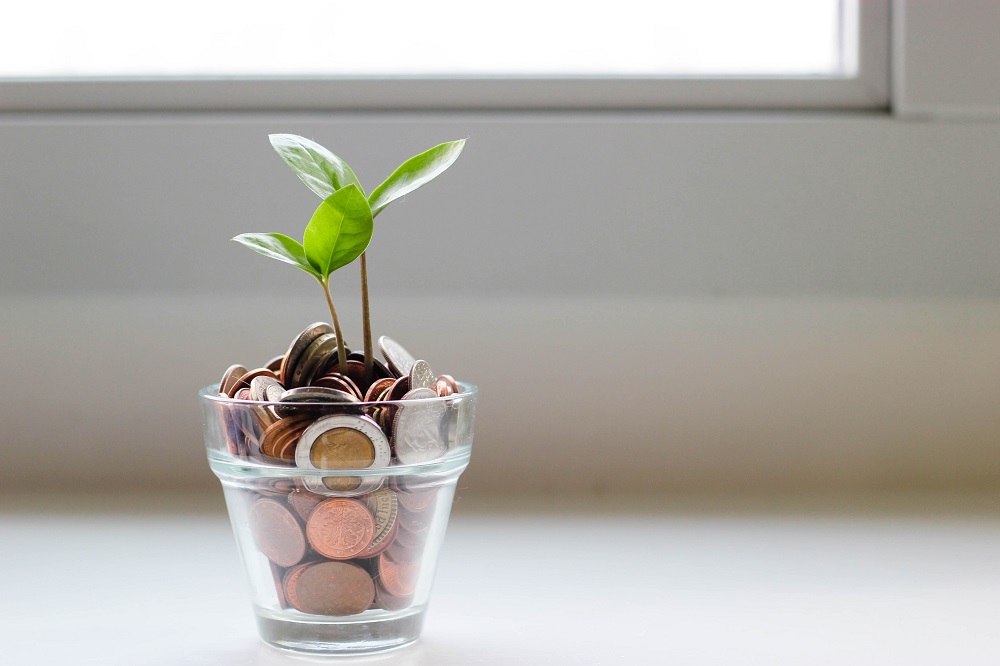 Differentiating with Digital Innovation
Economic crises cause businesses to reduce their investment, including innovation, where returns are uncertain and long-term. The 2008 financial crisis substantially highlighted the reduced willingness of firms to invest in tech innovation. However, the reduction in investment has not been uniform across industries. Many organizations increased their innovation expenditures in the face of crisis.
The drivers of innovation investment before, during, and following the pandemic have undergone tremendous changes. Before the crisis, incumbent enterprises were likely to expand their innovation investment, whereas, after the crisis, small enterprises and new entrants were willing to swim against the flow by extending their innovative-related expenditures.
To browse through crises, businesses need to identify the key actions that will be helpful in driving their competitive position. A few avenues businesses can explore include-
Automating processes to permanently downsize the cost of doing business.

Augmenting and automating activities with technology like artificial intelligence or robotics to reduce labor costs and shore up production. This will also help in freeing up scarce, high-cost talent, thereby focusing on value-creating activities.

Producing relevant digital solutions that will help in enhancing customer and employee experience.
In short, it is all about focusing digitalization on differentiating the organization's cost and capital structure along with the products, pricing, value proposition, as well as risk profile.
Key Highlights
Economic crises compel companies to reduce their investment in innovation.

With inflation, scarce talent & constrained global supplies squeezing corporate performance, the possibility of a recession could lie ahead.

However, the drivers of innovation before and during the COVID-19 pandemic have been vastly different.

By employing creative destruction and technological accumulation, enterprises are expanding their innovation investment.
Investing in the right digital innovations at the right cost can help businesses sail through the negative impacts of economic pressures in the short term, thus building long-term competitive advantage.
Read more: Anticipating the Unanticipated: Balancing Business Resilience in the new age of Innovation
In Conclusion
During the continued economic downturn, businesses are investing in new life technology that holds the potential to automate technology and recipe transfer to manufacturing locations with a click. Biopharmaceutical companies are getting therapies safely and quickly to market. Even manufacturing facilities are organizing and equipping their facilities as well as operations differently.
However, for organizations, the barrier to incorporating the new and more efficient technology-driven processes is often the work process change or transformation that those processes bring along.
Concerns over employees not retraining to these new processes, or the potential elimination of positions, can cause hesitancy or resistance. However, organizations can quickly overcome this hesitancy by embracing the new reality of economic downturns as the need to sustain results becomes paramount.
In the end, every enterprise is striving to deliver on its value proposition, irrespective of the economic environment. This is driving businesses to integrate new innovations for quicker adoption. With the right investment decisions and business associations, organizations can come out of a downturn and gain a better place than before.
But will it be a hard landing or soft one? It is a question that only the future holds the answer to.
With a presence in New York, San Francisco, Austin, Seattle, Toronto, London, Zurich, Pune, Bengaluru, and Hyderabad, SG Analytics, a pioneer in Research and Analytics, offers tailor-made services to enterprises worldwide.
A leader in the Technology domain, SG Analytics partners with global technology enterprises across market research and scalable analytics. Contact us today if you are in search of combining market research, analytics, and technology capabilities to design compelling business outcomes driven by technology.