Market research is driven by technology, thus forming a new generation of faster and easy-to-use tools that enable brands to discover what their consumers honestly think. At the very core, market research is designed to help brands keep up with the market changes. But at times, even market research must transform to keep up with the growing demand of the market as well as the customer.
The need for faster and more robust data-driven insights has been growing. Due to continued strain on budgets and timelines, organizations are accelerating their operations to drive critical transformation in their market research. With market research toolkit now automating their functionalities, tech innovators are employing elements like AI (artificial intelligence), machine learning, and neuroscience. These technologies are now becoming an integral part of the global consumer insights engine, enabling businesses to keep up with accelerating changes.
When it comes to market research, discovering accurate and fast feedback to explore new business opportunities is a constant struggle. Organizations require a strong market research strategy to gain high-quality insights in a more convenient way.
Organizations are exploring ways to gain perspectives on elements that drive business impact. The 2022 Market Research Trends report by Forbes states that in the past 12 months, nearly 29% of agency work moved in-house, making market research an increasingly important priority for organizations. Due to the rapidly changing landscape, innovation is empowering businesses to gain insights. Within research, organizations now can capture insights from unique sources that traditionally were not easy to access at all. Organizations need to enable their teams to conduct market research and act on the insights they gain.
Instead of relying on traditional data for market insights, organizations are now leveraging this accelerated innovation to develop novel solutions to improve their response rates and incorporate the right voices. By creating diverse and highly responsive research strategies for targeted individuals, businesses can opt for providing frequent feedback.
Read more: How Will the Global Crypto and Stock Markets Recover from the Inevitable Doom Loop?
Initiating Innovation to Push Ahead in the Competitors
Accelerated innovation is a worthy goal for growth and has the potential to drive and deliver multiple benefits. Organizations are developing criteria to incorporate innovative market research to accelerate focused portfolio management. Accelerated innovation is a fertile field for organizations to investigate.
But uncertainty still prevails over the following concerns.
Does accelerated innovation really yield benefits, and how much?
Are there hidden costs of accelerated innovation?
Which proposed methods work the best for businesses and under which conditions?
While the benefits of accelerated innovation may be considered unreliable, they depend on multiple metrics, including the speed to market. Brands across the globe are incorporating innovation into their market research to level up their response. 2022 is likely to bring its own unique challenges as the world endeavors into new waves of the pandemic.
What is left to witness is how consumers will react to this yet another wave of changes. Market intelligence is enabling businesses to step ahead of the rest. However, the research trends represent challenging objectives for brands. By analyzing the goals, approaching the low-hanging fruit, and expanding the market research horizons, businesses can build upon their strategies to gain a systematic approach.
Prioritizing Accelerated Innovation to Unlock Growth
The pandemic upended nearly every aspect of everyday life, from how we work to how businesses interact with their customers. The fallout from COVID-19 has fundamentally changed the way businesses function. These assertive crises are expected to have a lasting impact on the customers' needs. Organizations are deprioritizing innovation to concentrate on four aspects:
shoring up the core business,

pursuing available opportunity spaces,

economizing cash and minimizing risk,

awaiting more clarity on the current situation
However, particularly in times of crisis, organizations should hop on the innovation bandwagon and take urgent actions to:
adapt to the core to meet shifting customer needs

identify and address new opportunities due to the changing landscape

reevaluate the innovation portfolio and ensure resources are allocated

build the foundation for post-crisis growth to remain competitive
With channels radically shifting to accommodate new work around new constraints. Innovations are directly or indirectly driven by innovative technology. Businesses are modeling innovation to adapt to changing consumer behaviors. Modern technology is transforming the world and various markets.
Read more: Looming Fears of Inflation, The Fed, and Recession: Where are The Financial Markets Heading?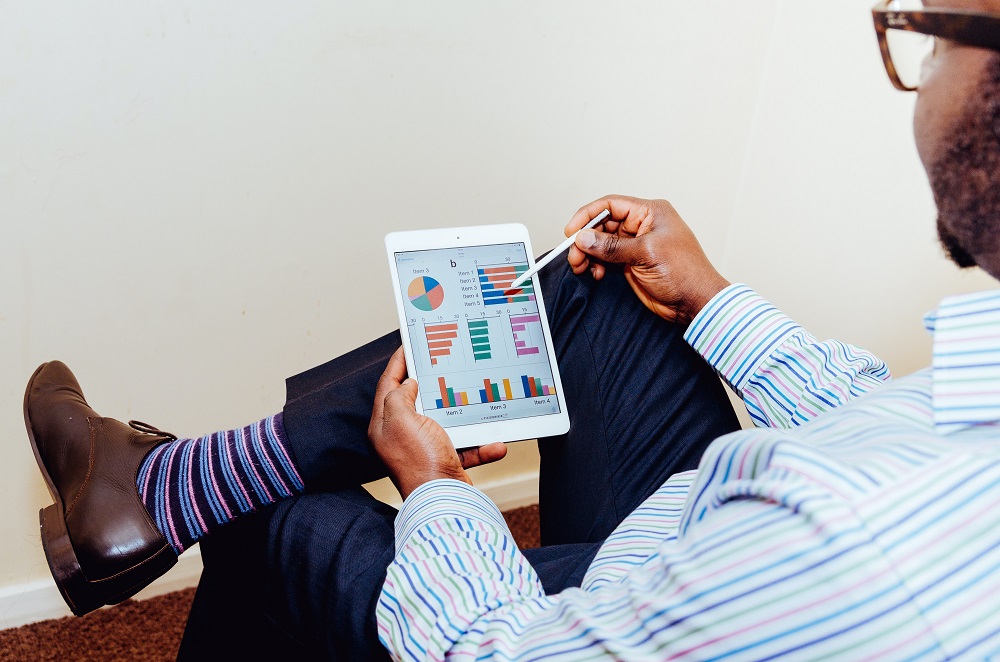 A New Approach: Incorporating Innovation and Market Research
Marketing and innovation offer an innovative approach to generating an effective go-to-market strategy that delivers both faster and better products and marketing campaigns. This results in achieving stronger topline growth and greater customer loyalty.
Modern market research technology, when combined with a faster and iterative approach, allows businesses and their teams to:
Drive iterative decisions
Newer research approaches enable organizations to quickly gain feedback on products or marketing programs. This Iterative insightful approach allows them to improve their operations.
Prevent the requirement for decision by consensus
By delivering quality results with a fraction of the cost and time commitment, accelerated innovative research can prevent management teams from forcing insights that deliver results with zero consumer feedback.
Provide a comprehensive perspective
By combining a variety of research techniques, brands can gain in-context learning of consumer feedback through one-on-one or group conversations, detailed concept mark-ups, and rating or voting, empowering them to offer the best qualitative solutions.
Inculcate behavior-based targeting
It is important to talk to the right consumer to gain an informed understanding of their decisions. Due to innovative market research, brands can now analyze all the data accumulated from multiple social platforms. It is now easier for market researchers to find and draft qualitative research based on behavioral data that offers insights into key consumer interests, the products they have purchased, or brands they have engaged with. These higher-quality insights yield better decision-making.
Gather in-context insights
It is hard to figure out the right moment when consumers shop for a specific product. Smart market research enables businesses to uncover honest answers and feedback from their consumers.
Market research is drastically shortening the time between setting up a survey in-field and gathering data to uncover streamlined insights. Automation is benefitting businesses to generate insights by retrieving valuable consumer feedback. With automated market research, businesses can process insightful data from the survey. Brands can now acquire feedback on innovation concepts or test their creative solutions by feeding a few simple parameters into their survey framework.
A New Solution to Accelerate Faster Innovation
Organizations receive consumer/market feedback in two forms:
employing an access panel to record feedback

by running research with existing contact lists
While these approaches are costly and time-consuming, they yield low response rates, forcing organizations to make informed decisions without critical market insights.
By employing innovative technological solutions, organizations can experience:
Faster turnaround on insights from the customers
Cost-effective feedback tracking and management systems

Easy access to difficult-to-reach participants

Empowered insights teams, thereby reducing internal hassles

More targeted and personalized research
Read more: Global Economic Trends For 2022 and Beyond
Key Points
The pandemic highlighted the need for accelerated innovation as well as revealed ways to get to market faster.

Focused project teams along with effective portfolio management can assist in increasing resources and maximizing speed.

New digital tools ranging from Virtual Reality to AI (artificial intelligence) can help in enhancing and accelerating new-product projects.
Organizations should overlap stages in their research process and move key decision points forward to minimize the impact of lead-time tasks.

Agile methods can be built and incorporated into the traditional gating processes to yield higher productivity and faster development.
Conclusion
Organizations are facing great opportunities and intense disruption due to the emerging innovative trends that are transforming the markets. Businesses identifying, prioritizing, and effectively responding at all stages of operations are gaining a competitive advantage.
The future is expected to bring new ways of connecting with consumers. These changes are putting flexible innovation at the center of all communications for businesses.
With consumer behavior evolving rapidly, market insights play a vital role in increasing business agility. Technology is steadily democratizing market research by providing high-quality intelligence, thereby enabling brands to move confidently. We can truly predict that this fast-paced acceleration of change will drive market research for years to come.
With a presence in New York, San Francisco, Austin, Seattle, Toronto, London, Zurich, Pune, Bengaluru, and Hyderabad, SG Analytics, a pioneer in Research and Analytics, offers tailor-made services to enterprises worldwide.
A leader in Market Research services, SG Analytics enables organizations to achieve actionable insights into products, technology, customers, competition, and the marketplace to make insight-driven decisions. Contact us today if you are an enterprise looking to make critical data-driven decisions to prompt accelerated growth and breakthrough performance.