Organizations globally are striving to incorporate more data-driven in their decision-making. Today the right mix of human and machine intelligence is vital for any organization to succeed in this journey. Machine intelligence operations should be supported with the right data infrastructure. For that, the organization must be invested in setting up the same with the likes of data lakes, data warehouses, etc. However, at the same time, these investments do not deliver the desired outcome that organizations had expected.
A common set of challenges that organizations often face include:
Choosing the right business use cases and KPIs that can lead to generating valuable insights for the business has always been a challenge.

While big data assists in improving the capability to process data faster, organizations are proceeding to crunch more data. But, the availability of the data remains the key aim.

Once the data is gathered in the system, the next big challenge that lies ahead in making the data available for other teams to use is the cost.
Today, the paradigm-shifting from specific cloud solutions to a cloud at scale is becoming mainstream. Organizations are taking a re-look at their data estates and scrutinizing avenues to address these challenges. Over the years, technologies in the big data landscape have changed at a constant pace. In 2019, cloud migration services reached $119bn. This number is now expected to grow 29% every year until 2025.
Read more: The Evolution of 'Data-First' Strategy: What does that mean for Businesses?
Understanding the Complex Framework of Securing Modern Data Stacks
Typically, SaaS tools offer reports and dashboards within their narrow silo of the ecosystem. Organizations extract the data from these sources and transfer it to their analytical systems, where they fix anomalies, curate, enrich, as well as harmonize the data for consumption. The tooling employed for building the analytical stacks comprises an extensive number of best-of-breed products. However, these products are often not required to conform to any standards, thus creating a highly manual process of integration. Due to this shift in focus, security is being perceived as somebody else's problem.
Recent technological advances are leading to a rise in awareness about modern data security. Organizations are incorporating this new mindset as buyers are becoming mindful of the security tools that are employed to safeguard data. The primary purpose of data security is not to stop access to data but to facilitate more data to be used in an effective, trusted, and governed manner.
This data often lives outside the perimeter of an organization. A recent study discovered that an average small business employs 102 different SaaS apps, and an average enterprise uses 288 different apps across its organization. So, the concerning question arises: How can an organization secure its data across hundreds of data sources?
Ways To Ensure Cloud-Based Data Security & Regulatory Compliance
Data security is a shared responsibility that demands close collaboration between different teams within an organization, ranging from security, privacy, and business to data and analytics, infrastructure, applications, and legal. To design a secure, trusted, and governed architecture, businesses must incorporate the following crucial steps:
Read more: Data & Analytics Strategy: Must-Have Crucial Elements for Decision Making
Transforming data security to be proactive
Traditional or defensive security was previously designed to adhere to the mandatory compliances and regulations set in place. Failing to meet regulatory compliances, including the Sarbanes-Oxley Act (SOX) along with the more recently passed compliance- the EU's General Data Protection Regulation (GDPR) can lead to severe legal and financial ramifications. Organizations cannot neglect this must-have aspect of data security. The block-and-tackle approach can restrict access to data, leading to reduced utility.
An offensive security strategy will help organizations in unlocking the hidden potential of corporate data, also known as democratizing data. This strategy assists in understanding the data context and tags data attribute with technical and business metadata. This mode of data security leads to enhancing data utility while protecting sensitive data. Organizations that can successfully democratize their data can gain a competitive edge over their competitors with the focus shifts from information technology (IT) to intellectual property (IP).
Separating data policies from computing and storage
The cloud operating model offers transformational separation of computing and storage, as it allows every layer to scale independently and pay for using a consumption model. The next evolution is the separation of security policies. Cloud data warehouses, data lakes, and lake houses are gaining the limelight and redefining analytical data stores. The ecosystem of product categories, including orchestration, transformation, data ingestion, governance, observability, and analytics, is mushrooming.
Many organizations are now relying on upcoming tech advancements to build end-to-end pipelines. Unfortunately, the comprehensive security policies embedded in the products can often lead to redundant, wasted effort, thus increasing the risks of falling through the cracks. By diverging security policies in its layer, organizations can facilitate consistent enforcement of security rules irrespective of the analytical store or compute engine.
Collaborating to build a strong community
The modern data stack approach, including data mesh and data fabric, is decentralized in nature. This decentralized data ownership approach led to distributed stewardship. Today sharing threat intelligence and best practices across domains is critical. In many secure organizations, the CISO, the CIO, as well as the data protection officer (DPO) must be closely knit. Organizational data security practices should be extended to data sharing, exchanges, and marketplaces, as a business are likely to be judged by the way they share their data assets and products with internal as well as external stakeholders.
Read more: A Brave New World – Fascinating Real-Life Applications of Data Analytics
Automating security with dynamic attribute-based access control
Organizations traditionally created roles that determined which user was allowed access to which objects. However, over time, organizations are losing the plot and integrating thousands of new roles. This has led to creating a role bloat for the role-based access controls (RBAC) method. However, it is a manual approach. For organizations to accelerate their data security and stay in tandem with the growing business needs, it is critical to augment their role-based access control (RBAC) methods with attribute-based access control (ABAC).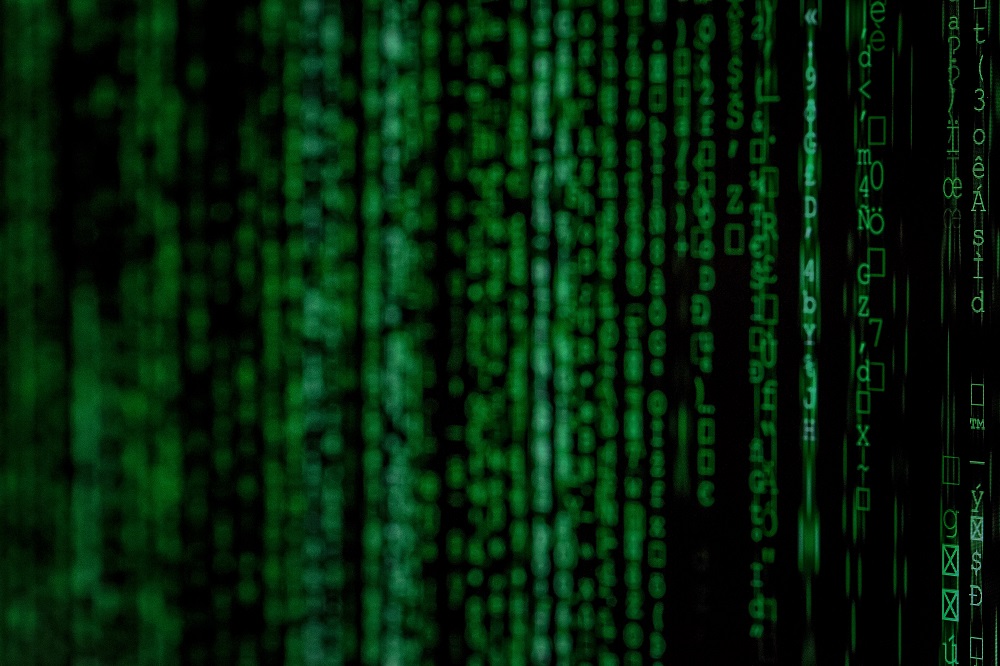 Integrating advanced Privacy Enhancing Technologies (PETs)
With cyber and data threats becoming more sophisticated worldwide, organizations are investing in advanced PETs. Encrypting, masking, and tokenization options for data security are no longer enough to de-identify personal data. It does not securely guard them against the risk of re-identification or data breach. While previously, the focus has been on protecting the data in motion and at rest. However, protecting data in use is becoming an equally vital element of data security modernization. Advanced PETs involve differential privacy, homomorphic encryption along with secure multi-party computation. These approaches are automated, continuous, and can be scaled with minimal impact on the analytical performance of the organizational data.
Enhancing data security and observability
Data security anomalies are bound to happen anywhere in the end-to-end pipeline. The faster an organization can detect these anomalies, the faster it can remediate to reduce the attack surface. Lack of observability indicates that unsecured data has persisted in data sources, unnoticed for months or maybe years, until one day, it gets exploited. Hence, organizations must continuously crawl and discover sensitive data in their data sets, files, and application source, in compute engine or hybrid multi-cloud environment. They should ensure that the data access policies are connected to them.
Read more: What Is Data Democratization? How is it Accelerating Digital Businesses?
To Sum Up
Complexity is perceived as the enemy of data security. Today, modernization of data security is possible only if the barriers to security tool adoption are lowered for stakeholders. Modernizing a data center to the cloud is a long journey. Defining the appropriate migration pace is a critical element as it depends on the following:
Current cloud maturities such as architecture, operating model, and skills

Organizational capacity to absorb change

Mobilization of resources

Bifurcation of activities - insourced vs. outsourced
Once the data center has been migrated with the first set of quick-win modernizations, with a continuous improvement cycle, businesses can incorporate the next wave of modernization and refactor their operations. With organizational mindsets shifting towards treating data privacy, ethics, and security as areas of required competency, the regulatory expectations of businesses are evolving.
As AI tools become available to effectively manage data, enterprises are automating the identification, correction, and remediation of data-quality concerns. While establishing a strong stage-gating process is paramount for organizations, it will assist them in building a tangible business case that enables them to make a well-informed decision.
Altogether, these efforts will empower organizations to build greater trust in the data and how it is managed, thus ultimately accelerating the adoption of new data-driven solutions.
With a presence in New York, San Francisco, Austin, Seattle, Toronto, London, Zurich, Pune, Bengaluru, and Hyderabad, SG Analytics, a pioneer in Research and Analytics, offers tailor-made services to enterprises worldwide.
A leader in Data Solutions, SG Analytics offers in-depth domain knowledge and understanding of the underlying data with expertise in technology, data analytics, and automation. Contact us today if you are looking to understand the potential risks associated with data and develop effective data strategies and internal controls to avoid such risks.