Data in its most elemental form is leading to the spontaneous growth of organizations. However, digital data has undergone transformations, offering a relatively new concept that is outsizing the impact.
This digital age is all about smart marketing, and the prime component of insights-based decision-making is data. Organizations are moving from data-driven marketing to insights-driven marketing. With data-driven marketing gaining a reputation, marketers are approaching a creative discipline in a technological manner.
While many business leaders have already started to inherit the value of analytics insights in optimizing their marketing spending to drive smarter decisions, others are still contemplating this idea.
Today marketing analytics matter more than ever. But data-driven marketing is much more than that. This approach assists organizations in learning more about their customers and gaining a better understanding of their needs. It offers them an opportunity to understand and address their target groups as well as to improve the customer experience.
Data-driven marketing also makes it possible to measure performance accuracy. This has led to continuous improvement through optimizing target groups and tailoring measures to the requirements of the customer in a targeted manner. Marketers are gaining better agility and control, which has partly led to more transparency.
Read more: A Brave New World – Fascinating Real-Life Applications of Data Analytics

The Dawn of Transactional Data
With advancements in digital networks, computing extended from large data centers to devices like personal computers. Today, organizations have the special ability to benefit from the power of digital data. But how many are using it the right way?
Earlier, activities that demanded human interaction, including tasks like banking, can now be performed conveniently using an ATM machine. Operations like credit card processing, which was once a delayed process, could be achieved in real-time. Manual tasks such as typing or accounting are now digitized and can be easily edited, stored, or removed. In this digital era, data is used to transact with others as well as to solve general and complex problems. Once the transaction is complete, the data can be stored for future reference.
This transactional data offers great value to the marketing department of an organization. The data stored during each transaction can be arranged, analyzed, and used to derive and direct the right marketing strategy. However, the process required special skills, hence making it just the job of the marketing departments with access to significant resources to uncover data insights.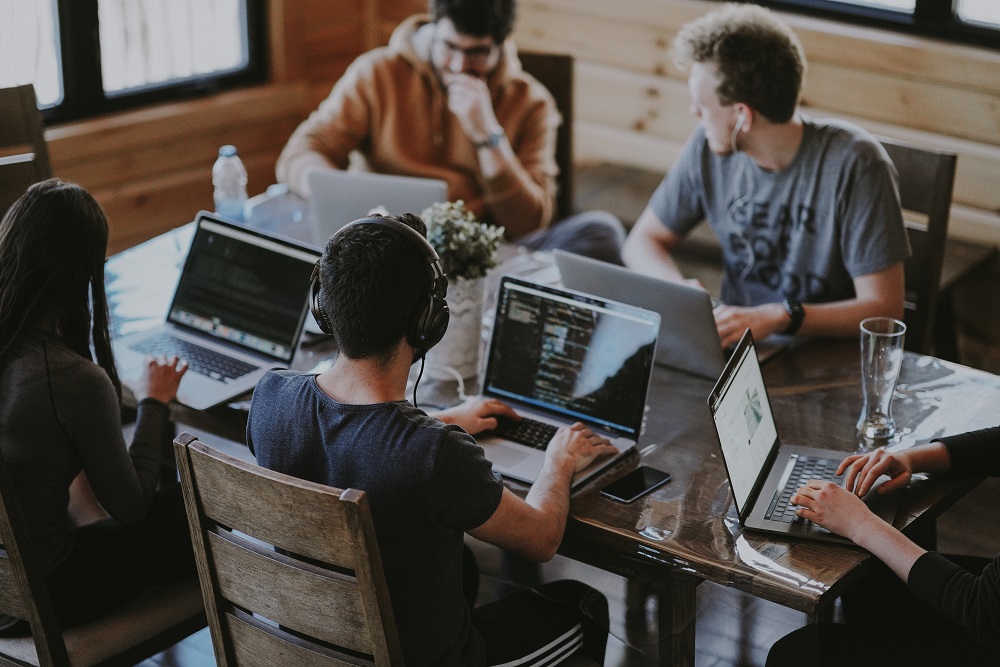 Data for Human Assistance
In the different stages of data processing, digital data was primarily utilized to accelerate human capability. Earlier machine computers assisted humans by accelerating the time to achieve complex calculations. What once was solely a human intellectual process is now being aside by advanced tech that requires zero human supervision.
While previously, marketers paid little attention to these processes as there was little value to the process. However, the tech sector has reached a point where data has moved beyond human capacity. This can now be considered an important benchmark that will now fuel the conversation of putting marketing teams and departments into the limelight as organizations explore this new data journey.
Read more: Data-Centricity: The New Roadmap to Driving Enterprises in a Changing World
The Shifting Marketing Paradigm
Today data is everywhere. Marketers have always been dependent on enterprise data to derive customer intelligence. However, this multi-faceted customer data is now undergoing lifestyle changes. The changing digital landscape is introducing new challenges and changes in marketing strategies due to sudden data explosion, advanced analytics, and technological advancements. But how are marketing executives taking advantage of this evolved landscape?
Marketing teams are finding themselves in a fix as the demands for accelerated growth are increasing. With more data and data sources being available, they are adding to an explosion of channels that aid in translating personalized customer journeys as well as business results and ROI.
While the main stoplight has always been on data, it is equally important to understand - how and why data plays such an important part in society? Why had the need for data-driven insights led to data analytics becoming part of almost every marketing discipline?
Marketing analytics proficiency today is crucial for the growth of every business. With data becoming the foundation of marketing, analytics has also followed the way as it offers the right skills and proficiency vital for achieving peak marketing performance. Collecting, tracking, analyzing, and applying marketing data and analytics assist markets in differentiating how to engage customers across channels.
Read more: Driving Sustainable Innovations: AI for ESG Data Challenges
The Rapid Rise of Digitization and Interconnection
Digitization brought data access directly into our palms. In addition, to gain increased connection, rapid digitization was set on a quick path to growth. In a short span of time, all the transactions and media are now transitioned into a digital-first model.
People today have access to every song, book, bank account, and movie on a range of devices and can even transact with companies and individuals instantaneously.
This creation and management of data are no longer being centralized and controlled by a single organization or individual. Marketing teams did not need IT professionals to gather and process the heaps of data that are generated every day. They can now engage with their customers directly through social media platforms, online survey tools, and mobile applications. This ease of access has given every marketing department, ranging from an enterprise to a sole proprietor, the power to engage with and develop direct and transparent relationships with their customers and to collect their data.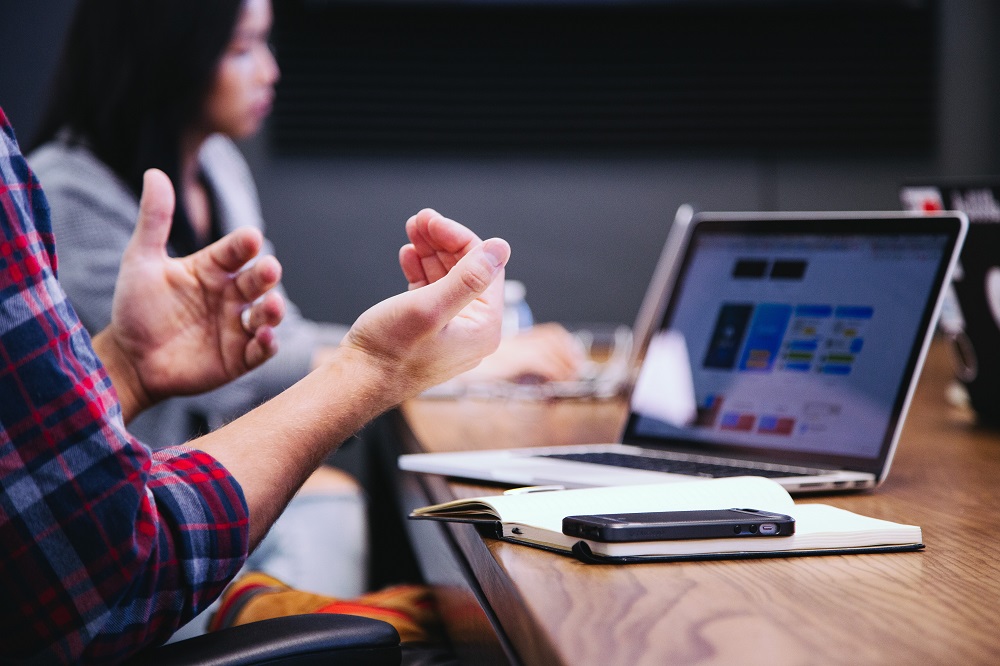 Digital Data Leading the Rise of Artificial Intelligence (AI)
With the increasingly digital society, technology is being integrated into almost everything. From coffee makers to deep-space telescopes, data-enabled tech is incorporated into every element. This revolution has made data a byproduct of everyday life.
Data is generated and tracked when we sleep, exercise, and drive as technology has become an element of almost every system, device, and tool.
However, the same data is developing and developing intelligence of its own. Today's devices create hundreds of data points from activities like walking around the block where it tracks the location, the exact time at location, route, heart rate, pace, and elevation. Instead of single data points, data has evolved into a complex web of interactions and metadata.
To tackle and work around this data, marketing departments leverage AI-enabled applications that assist them in optimizing campaigns, predicting customer behavior, recommending offers, and discovering new opportunities. Unlike previous data applications, today's AI-enabled devices are employed as a service that makes data operations accessible to marketing departments at every resource level.
Read more: ESG Market in Canada Faces Greenwashing Risks Due to Poor Data
To Sum Up
Digital data has transformed significantly from its first commercially available computer to today's tech innovations.
While the journey started to understand how data and computing complement human capability, today, the discussion is shifting to employing data with advanced technology to develop a more integrated framework. The focus is on gaining the ability to assemble more data than humans could calculate in a lifetime.
By leveraging AI-enabled applications, businesses are accumulating, assembling, and formulating heaps of data to derive insights for business growth. At every stop on the data journey, a new opportunity is created for marketing departments to convert customer relationships into business opportunities.
While data is a critical asset that drives every decision in an organization, marketing also deserves a seat at the same table, as it aids in defining and refining how data will be employed. Marketing professionals are the innovators who guide in new ways of thinking. However, they cannot assist with the organizations' processes around data if they do not understand it.
By securing a position at the data table and being a part of the conversation, they can contribute their field of knowledge around data as they have a responsibility to the customers, organizations, and profession.
With a presence in New York, San Francisco, Austin, Seattle, Toronto, London, Zurich, Pune, Bengaluru, and Hyderabad, SG Analytics, a pioneer in Research and Analytics, offers tailor-made services to enterprises worldwide.
A leader in Data Analytics, SG Analytics focuses on leveraging data management & analytics and data science to help businesses discover new insights and build strategies for business growth. Contact us today if you are looking to make critical data-driven decisions to prompt accelerated growth and breakthrough performance.