While the global economy is working on switching energy sources, climate change concerns are plaguing the investment world. Businesses are now imposing new measures to move away from carbon-based fossil fuels and transition to alternative energy sources. However, the decarbonization of the global economy is estimated to reach an investment of approximately $150 trillion over the next three decades.
Today investment in energy stocks is playing a crucial role in fostering the ongoing energy transition. While many investors, as well as organizations, perceive these spending packages as a way for a down payment on the investment mandatory to decarbonize the economy, many are even suggesting that the future legislation is likely to further boost the country's investment level. Green energy stocks are proving to be some of the best bread-and-butter stocks investors. While many investments have soared past expectations, other green energy investments have plummeted. But investors who are looking elsewhere may be potentially missing out on a massive opportunity for exceptional returns.
Read more: Environmental Sustainability in 2023 and Beyond – The Strategic Imperative
Why Invest in Green Energy Stocks?
Renewable energy sources, including wind, solar, and hydroelectric power, supply almost 20% of the electricity generated by the power sector. With the industry growing briskly and quadrupling its electricity-generating capacity, it is giving rise to climate change concerns. And the pace has been catching up in the past few years. There is a rising need to accelerate to rapidly decarbonize the economy.
Climate change is propelling companies and institutions to focus on integrating new measures to do their part in decarbonizing their operations. Many companies are taking the initiative to sign power purchase agreements (PPAs) with many electric utilities and electricity-generating institutions to purchase power produced from renewable sources.
Many are also investing in energy development projects. While some are making renewable investments to be viewed as socially responsible citizens, the clean energy sector is experiencing an increase in the number of investments due to falling costs of solar panels and batteries for energy storage. This is making the sector a more attractive investment opportunity. Governments are also accelerating global decarbonization by proposing legislation and new guidelines to increase investment in the sector.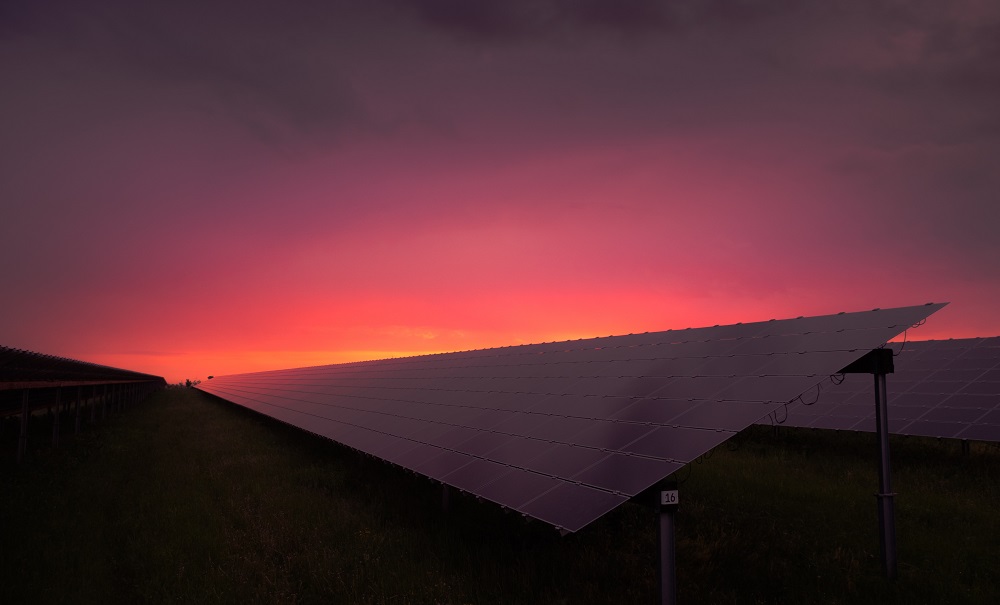 Green Energy Stocks: The Future of Sustainable Investment
Green energy stocks are enabling investors to generate strong returns. At the same time, climate change and socially responsible investing are emerging as major catalysts to bring along a green energy revolution. The upcoming trend is expected to drive trillions of dollars of investment in the green energy landscape. And investors are following the money, and governments and corporations and taking renewable energy straight to the bank. With that in mind, let's identify the top green energy stocks to consider in 2023.
Read more: Sustainability Outlook: Top Emerging Trends in 2023 and Beyond
Top Green Energy Stocks to Invest in 2023
Brookfield Renewable
If you are an investor looking for diversification of your investment portfolio, then Brookfield Renewable Partners (TSX: BEP.UN) should be on your list. Brookfield owns green energy assets globally and is a green energy stock that has been around for more than a decade. It has been a backer producing renewable energy since the 1890s. While Brookfield stock has come down from its all-time highs of $70 per share, the share is down about 16% year to date. Not only can the investor claim value, but that can also lock up the company's 4.85% dividend yield for decades of returns and passive income.
Northland Power
Northland Power (TSX: NPI) is definitely a stock that can pay you handsomely if you own it. Northland stocks are considered one of the green energy stocks that have seen an uptick recently due to their monthly dividend status. The investor can also lock up a yield at 3.18% with shares that trade in value territory at 13.52 times earnings.
Just like Brookfield, Northland Power has also been around for decades. However, it specifically focuses on offshore wind farms. So, if you are in search of a string investment option in green energy stocks as well as a passive income, then this is a solid choice for you in 2023.
Canadian Utilities
One of the much sought-after green energy stocks, Canadian Utilities (TSX: CU), is one investor simply cannot miss. While the energy stocks of Utilities are set to climb in use, it is moving ahead at an after pace and taking over clean energy productions that are already underway. In Canadian Utilities, the investors gain access to clean energy production while receiving the benefits of the natural gas transition. So, if you are an investor eying to grow dividends for decades, this stock should be on your radar.
Read more: Sustainability in Tech: 3 Ways for Companies to Become More Sustainable
NextEra Energy Inc.
NextEra Energy is the holding company of utility Florida Power & Light. It is also the wind and solar electricity supplier for NextEra Energy Resources. NextEra is renowned for being Bank of America's one of the top green stocks in the renewable energy category. The NextEra green stocks offer investors one of the best earnings growth profiles in the entire utility sector. And the Inflation Reduction Act is expected to help extend the growth runway as well. Decarbonization today is presenting businesses with tremendous opportunities for capital-light earnings and growth. And NextEra is assisting in accelerating sustainable investments in the coming months.
Cameco
For investors exploring new green energy stocks for growth along with diversifying their portfolio, then they should certainly consider Cameco (TSX: CCO). A green energy stock in the uranium sector, Cameco stocks are leading the charge in production worldwide. However, the main concern is that it will run out of uranium to produce. But until then, investors can continue to see Cameco as an investment opinion that is likely to thrive over the next decade. And with government organizations diverting their attention to investing more in uranium companies and power reactors. And the company's green stocks are likely to benefit. Cameco stock was up by 16% in the last month alone. Though it is expensive, the stocks are trading at 112.6 times earnings.
Howmet Aerospace Inc. (HWM)
Howmet Aerospace make lightweight metal products specializing in jet engine components, titanium structural parts and aerospace fastening systems. The green stocks of Howmet Aerospace are recognized as one of the top stock picks in the auto energy efficiency category. While supply chain challenges are expected to cause disruption in 2023, investors must consider every component before deciding. Howmet's commercial aerospace revenue is expected to grow 20% in 2023, thus fast pacing the growth of earnings by 25% annually from 2021 through 2025.
Read more: Sustainability Data Strategy: Top Key Components for a Positive Impact
Achieving Net-zero Emissions Goals with Green Stocks
Today green energy stocks are enabling investors to generate long-term growth opportunities. The 2022 Inflation Reduction Act, or IRA, allocated $369 billion to invest in climate change solutions and technology. Bank of America also reported that 75% of businesses are now aiming to achieve net-zero carbon emissions by the year 2050. In fact, countries today represent 91% of the global gross domestic product and even have their net-zero emissions targets in place. However, the last few years have demonstrated that not all green investment options are market winners.
The rising tide of clean energy is lifting the sustainability boats as top renewable energy stocks are enabling investors and organizations to generate the best returns. While green energy companies are already proving to be value creators, they are offering businesses the financial strength to capture new opportunities that can outsize returns in the coming years.
With a presence in New York, San Francisco, Austin, Seattle, Toronto, London, Zurich, Pune, Bengaluru, and Hyderabad, SG Analytics, a pioneer in Research and Analytics, offers tailor-made services to enterprises worldwide.
A leader in ESG Services, SG Analytics offers bespoke sustainability consulting services and research support for informed decision-making. Contact us today if you are in search of an efficient ESG integration and management solution provider to boost your sustainable performance.