Not just a buzzword—artificial intelligence (AI) has developed from being an ingredient in successful products to being the key driver that is fueling innovation in the product marketplace. Leading tech companies, startups, and researchers are racing to develop AI solutions that can provide a competitive advantage by augmenting human intelligence.
Read more: The Role of Artificial Intelligence in Achieving Sustainability and Profitability
Understanding the Artificial Intelligence (AI) Factor
Artificial intelligence is the next rising frontier for product innovation. And the business world is embracing technology. However, the insights world is yet to catch up with the growing pace.
For most organizations, the answer to every tech solution lies in AI-driven consumer insights that can help change how companies create products. By integrating AI-driven consumer insights, businesses are able to gather and analyze data effectively throughout the product development lifecycle, enabling them to nix the bad ideas quickly and have more time to optimize promising outcomes.
Today businesses have a number of reasons for the abysmal failure rates of their product launches. While some are due to a lack of innovation or differentiation, others can be due to a lack of understanding of consumer needs, effective target marketing, or suboptimal pricing. Product teams across industries are leveraging artificial intelligence (AI) in everyday operations to innovate new products and solutions. At its most basic, artificial intelligence (AI) is a system that imitates human behavior or thought processes, thereby assisting organizations in bringing new capabilities to the process of innovation. There are multiple benefits for organizations with an AI-enabled approach to product development and lifecycle management.
A recent Harvard study by Professor Clayton Christensen estimated the failure rate for a new product launch is roughly 80%. Another research from the University of Toronto highlighted that almost 75% of new grocery products fail every year. All the studies throw light on insight failures as there is often insufficient consumer feedback to measure the prospects of the new product before its launch. However, despite failure being an inherent part of innovation, it has become paramount for businesses to understand as well as identify the factors that resonate with their consumers before the products hit the market.
Read more: The Growing Demand for Cost-effective and Smart Sensors is Fueling the Demand for IoT Devices Across Verticals
Artificial Intelligence (AI) in Practice
Today's leading product organizations are integrating and deploying artificial intelligence (AI) in multiple ways.
They are employing artificial intelligence (AI) solutions to analyze their leading products and brands in order to interpret reasons for growth. To gain recommendations for new product strategies, businesses are employing artificial intelligence (AI) to fuel their prioritization of product improvement and development initiatives.
Technology is evolving at a faster pace, and with that, the roles and responsibilities of every component of a product team are also changing. From designers to developers and marketers, artificial intelligence (AI) is transforming how organizations build products, reach our audiences, and grow their businesses.
Each step on the roadmap of new opportunities for organizations mandates a foundational AI-first approach. New innovations are being sparked due to the predictive power of artificial intelligence (AI), as it enables teams to identify hidden insights related to customers, current market trends, and new opportunities for products. In turn, this predictive power is assisting them in unlocking new possibilities for product development and growth, interactive marketing campaigns, and business models.
AI is dramatically assisting businesses in improving product launches. AI offers longitudinal benchmarking, assisting businesses in understanding how new product ideas compare to market trends in real time. The integration of artificial intelligence today goes beyond the generic ways. Smart tech is assisting them in finding answers to products created by competitors, thereby offering to improve predictions of success. And at the core of AI, the technology promises a flywheel effect as more and more adoption is generating more data and building a learning loop for teams every time a new tech is deployed.
Artificial intelligence (AI) is gaining prominence among investors who are exploring new avenues for promising companies that are further along their adoption curve. It can therefore be clearly defined that there is a sustainable competitive advantage potentially available from adopting artificial intelligence (AI) early on in the innovation journey.
Read more: Artificial Intelligence and the Downsides of AI Data Collection
Towards a Brighter Future
Artificial intelligence (AI) is assisting businesses to scan over a trillion data points, enabling them to review new product data in seconds and compare the manual analysis of big data.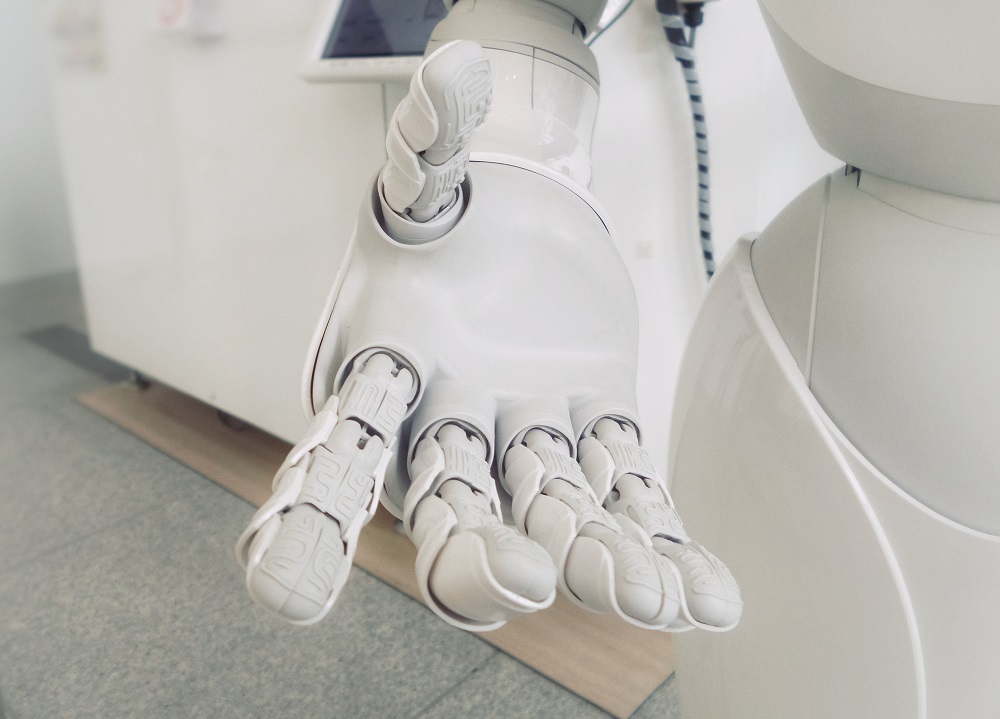 Today's outbreak of artificial intelligence (AI) advances would not have been possible without the confluence of three factors that combined to make the right equation for growth. The rise of big data with the emergence of powerful graphics processing units (GPUs) offers businesses complex computations and the re-emergence of AI computation model—deep learning.
Other promising methods mandate organizations to include better supervision, thereby providing more speed to scale applications of deep learning. This involves:
Reinforcement learning mechanism: With AI systems assisting businesses in action in an environment, it is emerging as a reward if the system generates results and penalties. They are offering easier frameworks to deliver outcomes in terms of supervision.

Transfer learning: By employing a trained model, AI assists businesses in applying a completely new problem, thereby generating new insights and data.

Active learning model: The system makes labeled data only when it is required. While it is a baby step for many, the framework is guiding businesses toward unsupervised learning and initiating labeling by feeding the systems with insightful data.
Owing to the critical advantages offered by artificial intelligence for product innovation, it is safe to say that the days are numbered for traditional market research. Once perceived as a technology reserved for elite and disruptive companies of Silicon Valley, AI has found its way into roughly 68% of the most digitally advanced companies. They are integrating artificial intelligence (AI) into their product development for better results. And this percentage is expected to grow. This combination of availability and predictive consumer data is enabling businesses to eliminate one of the major roadblocks they face in reducing the number of product failures.
Read more: How are Technological Advancements helping to Reshape Global Economic Growth?
In Conclusion
Organizations globally are integrating artificial intelligence (AI) in new and innovative ways, whether deciding what features to change or the next product line to start with.
Today, enterprises need to explore new innovations and operate in more agile ways to remain customer-centric and innovate at the speed of consumers. They should also have easy access to consumer data for businesses to find answers to their concerns without barriers. Businesses must adopt an ongoing iteration cycle to corroborate and stay on the right track without impacting the agility of their operations. For businesses, market research cannot be restricted to the traditional technology-driven world. It rather demands a precise and effective framework that enables them to win at innovation.
Artificial intelligence (AI) is emerging as an instrumental part of how organizations create new products. It is being employed for everything - from determining the type of product that will sell best to understanding customer demands and designing smarter machines by feeding them with logic and reasoning abilities. It enables machines to emulate human brains more closely, initiating more natural interactions between people and computers. This resulted in designing far more advanced products.
Considering the impact of artificial intelligence (AI) on product development, organizations across all industries should understand as well as equip themselves to best utilize artificial intelligence (AI) as part of their innovation strategy. By assembling a team dedicated solely to artificial intelligence research, organizations can work on designing new innovations. These instances demonstrate the potential of AI as a driver of innovation for organizations, both now as well as in the future.
With a presence in New York, San Francisco, Austin, Seattle, Toronto, London, Zurich, Pune, Bengaluru, and Hyderabad, SG Analytics, a pioneer in Research and Analytics, offers tailor-made services to enterprises worldwide.
A leader in the Technology domain, SG Analytics partners with global technology enterprises across market research and scalable analytics. Contact us today if you are in search of combining market research, analytics, and technology capabilities to design compelling business outcomes driven by technology.