Over the span of the last decade, the rise of privacy-conscious consumers and emerging data security regulations are compelling enterprises to prioritize and plan their data management programs. This has propelled data privacy to garner center stage and become an enterprise priority.
Data privacy today is a priority for enterprises to manage and address proactively. With consumers' increasing concern about how their data is collected, processed, managed, as well as shared, organizations are exploring new avenues to employ measures to safeguard this collected data. While this paradigm shift began a few years ago, it is equally important to recognize its influence on purchase decisions that have changed.
Data privacy demands an enhanced focus and efforts for organizations to get it right.
Why is Data Privacy Important?
Today the opinionated notion of data security and privacy programs as cost centers is facing the heat as well as rethinking. While these programs do not seemingly contribute to the profits generated by an enterprise, the unfavorable effects on the topline when such programs fail are observable in many examples, be it in terms of lost consumer loyalty or revenue growth. However, data privacy and security are fundamental to building and operating a successful enterprise that will stay sustainable in the long term.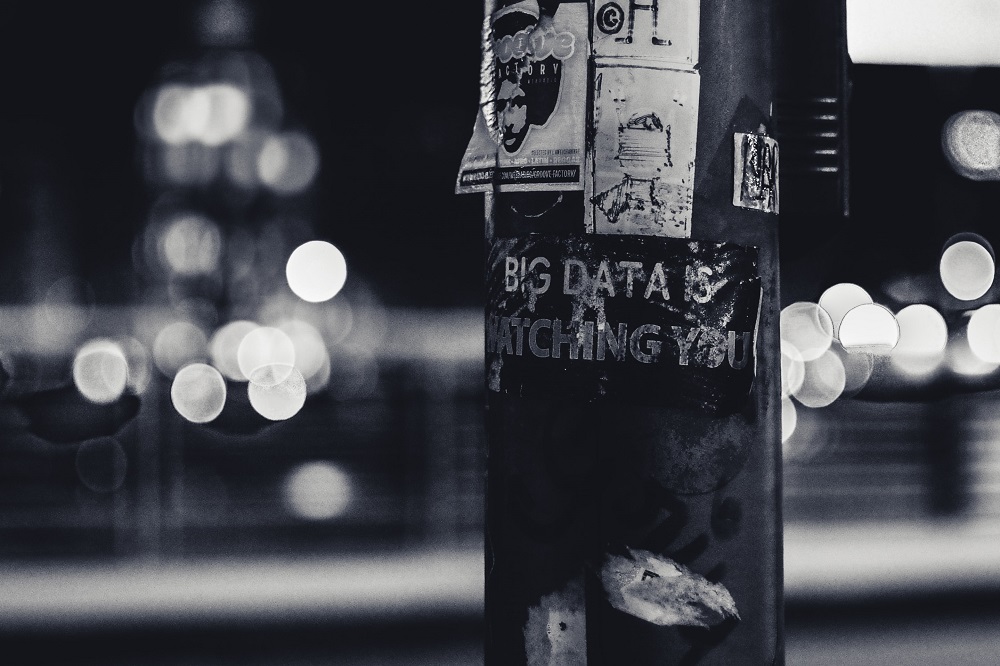 Security and privacy are interdependent. Enterprise leaders are supporting as well as implementing such programs as a priority to be managed with proper investments of capital and resources.
Read more: What Is Data Democratization? How is it Accelerating Digital Businesses?
With the significant amount of data growing exponentially, there is a new paradigm shift in how businesses perceive data privacy. This phenomenon is pushing the data management practices and technologies that were widely employed a few years ago ineffective, compelling enterprises to rethink as well as reinvent their data management strategies and deploy emerging technologies to prepare and overcome future challenges.
Until recently, the mindset that organizations had about data was ' the more, the better.' But companies and regulators are now recognizing the consequences of having too much of a good thing. Collecting and retaining too much data leads to a whole host of problems, like:
The more the data, the more it costs to store.

The more the data, the greater the potential risk of a security breach.
When there is an abundance of data, it is harder to find what is needed.

The traditional 'keep everything' approach to data leads to now violates the new and emerging data regulations.
Organizations need to determine what data to keep and for how long. While this will require careful analysis and reconciliation of the regulatory requirements, it also demands new policies and system capabilities like data-driven disposition and retention to help the enterprises effectively manage their day-to-day task of data minimization without losing valuable or relevant information.
In a recent survey, Gartner stated that the average annual budget for privacy for large organizations is expected to exceed $2.5 million by 2024.
With the rising popularity, there has been a rise in the number of laws and regulations in the vanguard of this paradigm shift.
Today, the general population is growing more concerned about their data and its security. Recent news has shone a spotlight on the misuse of consumer data. Many organizations collecting consumer data—especially if they share it with vendors or third parties—may be at risk of their data being misused at multiple levels. This significant reputation damage is likely to result from data breaches.
Therefore, organizations should understand and employ measures to avoid reputational risks that extend beyond noncompliance with the myriad of data security laws and regulations.
Read more: A Brave New World – Fascinating Real-Life Applications of Data Analytics
How are Enterprise Leaders Navigating this Shift?
Often, it is probable that enterprise leaders think of revenue growth and profitability along with long-term sustainability in a way that is obvious and straightforward. This is surprising because enterprise leaders often tend to carry with them decades of operational and strategic experience to deal with technical complexities.
Today, the picture is changing. Enterprise leaders are recognizing the limitations of this view and employing ways to tackle any business problems. With an enhanced perspective, they are bringing in a shift, as enterprises are now letting go of their unwillingness to disrupt themselves. This first-order thinking is what connects the dots between the organization's goals and strategies to broaden the business activities that should be undertaken.
But with this approach, businesses often struggle to realign their business priorities along with the growing changes. Businesses tend to fail to deeply evaluate the effects of second-order and third-order changes in their operational landscape, thus transforming their outlook on how to approach a strategy to achieve their goals.

However, change should be embraced, as each change brings in opportunities and strategic levers that enable enterprises to innovate, improve, and grow.
With the data landscape changing rapidly with technological innovations, businesses are experiencing a rising variety of data regulations and consumer concerns. Enterprise leaders now understand the risks of relying only on experiential strengths, which can often be reflected as a weakness. This presents new challenges that must be addressed by organizations with a combination of experiential knowledge moves. By overcoming these challenges, businesses can create growth opportunities and sustainable long-term business viewpoints.
Read more: Big Data Analytics in Finance - How Is it Enabling Financial Institutions to Drive Profitability?
The Rising Popularity of The Data Privacy Landscape
Data privacy is a complicated component in this digital-native landscape. Yet, the current data privacy landscape presents an opportunity for enterprises. Businesses that can understand and embrace the ongoing data privacy wave and implement the structured processes along with training their people, developing optimal strategies, and leveraging innovative technologies for better data privacy governance are likely to gain a competitive advantage that will position them to grow and disrupt the markets they operate in.
Enterprises need to accept this change in thinking and consider data privacy a regulatory and compliance risk concern to gain a competitive edge. In brief, enterprises should assess the following imperatives to prioritize their data privacy initiatives:
The Shifting Data Economy Paradigm
Business environments increasingly rely on data to optimize their operations, develop new offerings, and provide efficient value delivery. However, to survive and thrive, businesses need to evolve their data management strategies and leverage data initiatives to acquire growth and sustainability.
The Significance of Data Privacy
Consumers and regulatory authorities today are showing their concerns regarding data privacy and how enterprises manage and secure their data. Enterprises need to first understand their consumer expectations and establish clear guidelines to communicate how the data privacy cycle is controlled.
The Rise of Data Compliance
With the increasing focus on regulating data management worldwide, a growing number of overlapping and contradictory compliance requirements across geographies are also on the rise. Enterprises are employing measures to overcome compliance challenges by integrating technology and compliance-oriented data management platforms that are not only capital-efficient but also time-efficient.
The future of business will involve dealing with more data, indicating that enterprises need to progressively integrate components to articulate the effectiveness of their data management as well as their future readiness to provide a meaningful growth outlook.
Read more: Data & Analytics Strategy: Must-Have Crucial Elements for Decision Making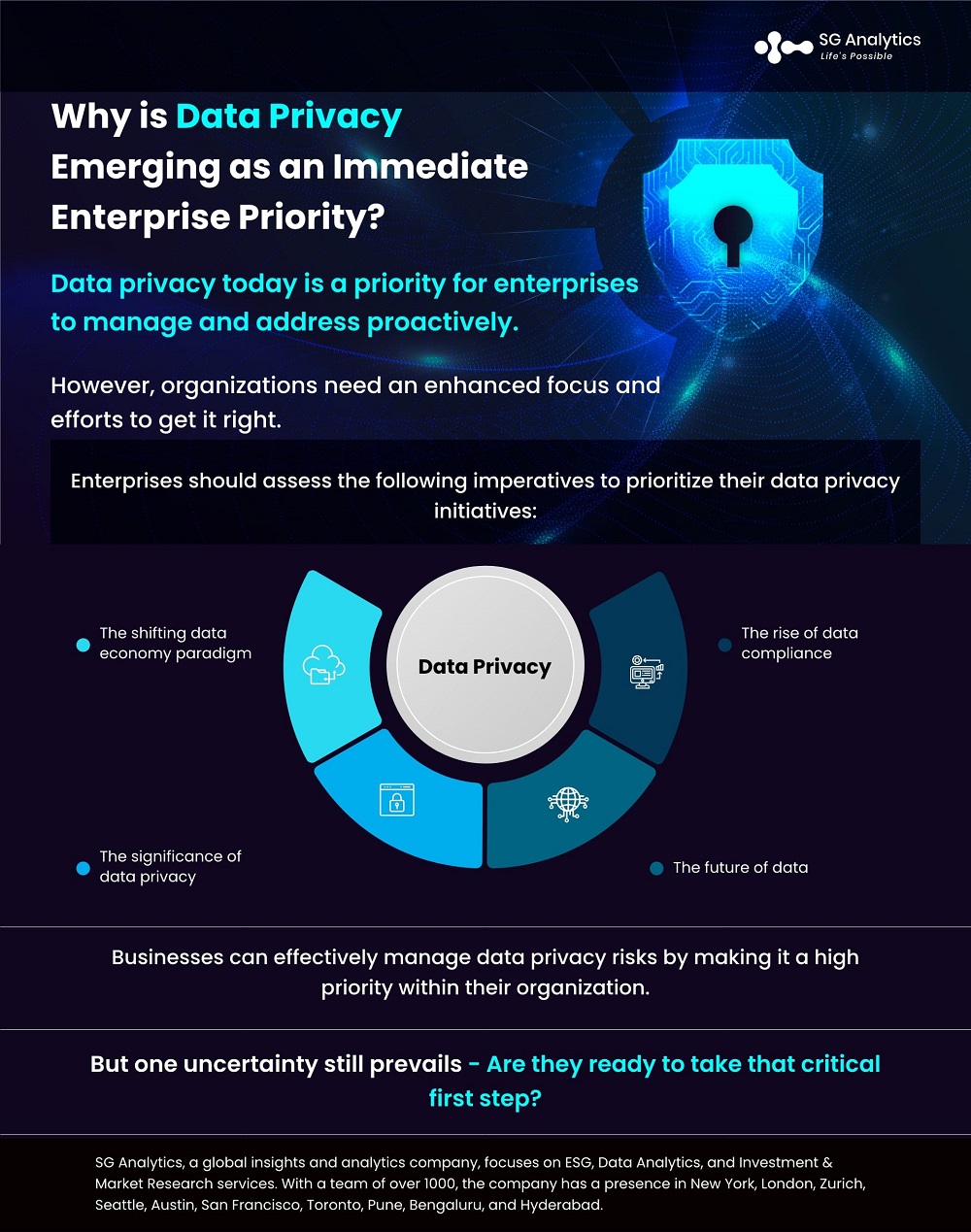 Getting Ahead in the Race of Data Privacy
Motivated by the rising popularity and visibility of data privacy risks, organizations are seeing an opportunity to gain a comprehensive and coordinated approach. Data management today overlaps with all the capabilities and functions of organizations. Data management programs must include data security and consumer data privacy as fundamental components, as they are instrumental in the success of an enterprise's topline.
Due to this shift, enterprises need to prioritize their data privacy initiatives and proactively address consumer concerns to better position their strategies for a competitive enterprise advantage. However, by incorporating this approach, businesses can effectively tackle data privacy and use their data privacy capabilities as a potential source of benefit to get ahead of their competitors.
Ultimately, the path for businesses to effectively manage data privacy risk is through making it a high priority within their organization. But one uncertainty still prevails - Are they ready to take that critical first step?
With a presence in New York, San Francisco, Austin, Seattle, Toronto, London, Zurich, Pune, Bengaluru, and Hyderabad, SG Analytics, a pioneer in Research and Analytics, offers tailor-made services to enterprises worldwide.
A leader in Data & Analytics, SG Analytics focuses on leveraging data management & analytics and data science to help businesses discover new insights and build strategies for business growth. Contact us today if you are an enterprise looking to make critical data-driven decisions to prompt accelerated growth and breakthrough performance.