Due to the COVID-19 pandemic, the media and entertainment industry has witnessed an acceleration in various trends that were already underway. According to a report by Deloitte, the pandemic will continue to drive the formulation of business strategies throughout the M&E sector in 202.
For instance, the closure of theatres forced major studios to shift to online channels and are now increasingly making first-run movies available via OTT streaming services. Additionally, with an exponential surge in the consumption of streaming content, the number of subscription services as well as AVOD models (targeting the cost-conscious consumers) have also increased rapidly.
Consumer retention takes the centre stage
For most media and entertainment companies, consumer retention has taken the centre stage as compared to customer acquisition, highlighting the fact that providers must not compromise on their range of content – music, videos, games, or podcasts. In 2022, leaders in the M&E industry are expected to function in a landscape that has been completely altered by the COVID-19 pandemic. The habits and preferences of consumes in the US have changed dramatically.
Original content will undoubtedly be the most important factor driving customer satisfaction and cancellation of streaming services, as we approach 2022. The question then arises on how to ensure customer retention before they decide to switch to another subscription service.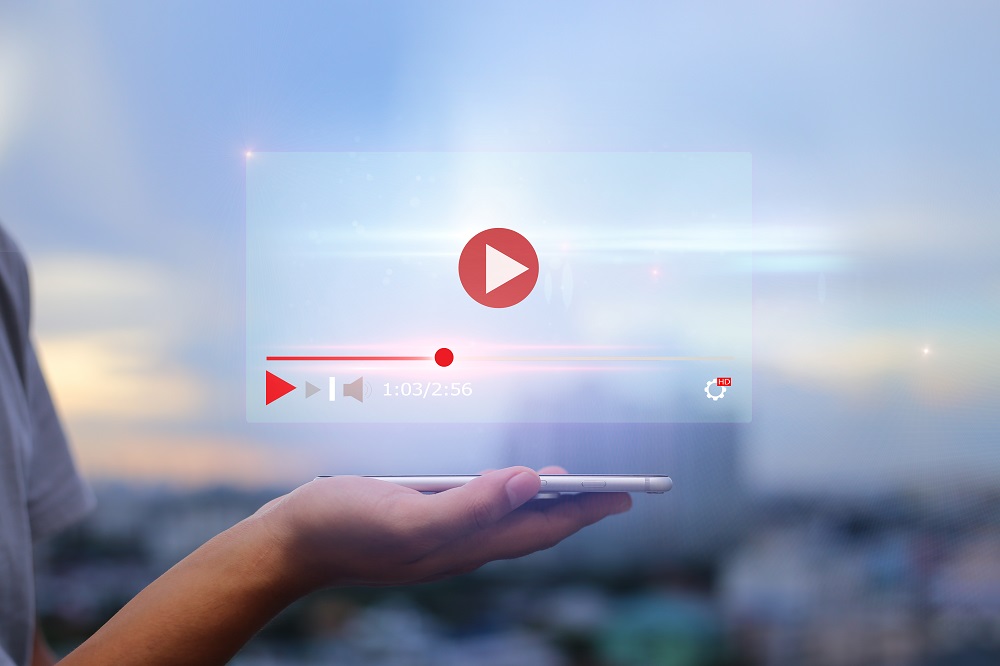 Top Media and Entertainment trends in 2022
As we eventually shift in a post COVID-19 era, here are top 5 media and entertainment trends to look out for in 2022:
1. Companies to streamline operating models
According to a research by EY in January 2020, almost 50% of the executives in the media and entertainment sector believe that the future growth cannot be driven by traditional business models. This highlights the imperative need for operational and strategic reinvention. The coronavirus pandemic has intensified and accelerated the underway secular changes such as cord cutting, growth of streaming services, and emphasis on price-value relationship that directly influence a customer's spending decisions on media channels.
Executives in the industry are responding by initiating proactive actions to reposition their businesses with the emerging market realities. Several large media & entertainment companies have already unveiled sweeping restructuring plans, which will eventually spread across the industry. As the entire industry charts a path through disruption, the measures taken by media and entertainment firms to streamline their operating models for productivity and effectiveness will remain at the forefront.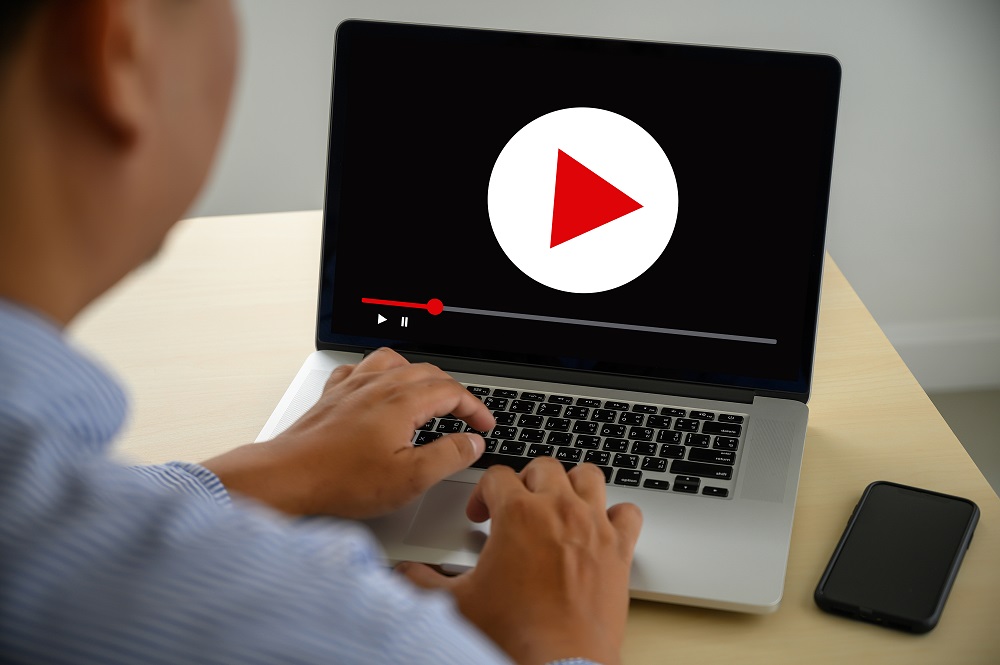 2. D2C (Direct-to-Consumer) video streaming
People watching interesting and high-quality content on video streaming services during the initial lockdown phase imposed across geographies, resulted in a surge in demand for internet services. As a result, pay-TV subscription in the US suffered major setback because of the cross-platform compatibility provided by OTT platforms such as Amazon Prime, Netflix etc.
On the other hand, OTT platforms are giving each other a run for their money to gain stronger grip on the market. Disney was the first OTT provider to pull its content out from Netflix and distribute it through its own D2C platform, Disney+. This led to a domino effect when several other players in the market followed suite and retracted their original content from third-party aggregators.
Consumers are increasingly getting frustrated with content fragmentation because it makes content discovery difficult as well as causes app congestion on their devices. To reach a fair ground, video service providers must establish strategic alliances and deliver content based on a revenue-sharing model.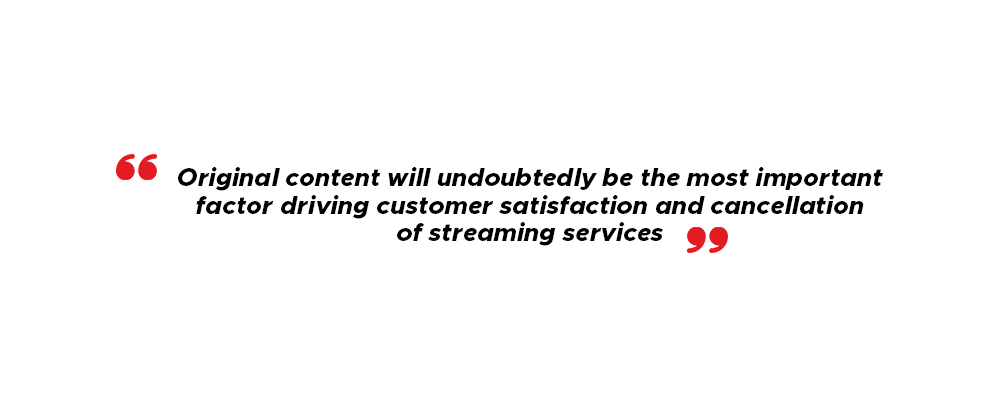 3. Providing personalized content
In today's competitive world, managing relationships with customers has become crucial for retaining subscribers. Gen Z and millennials are happy to pay for a subscription service that caters to their specific tastes. Now, almost all OTT platforms are harnessing the power of Artificial Intelligence and Machine Learning to provide their customers personalized content based on their browsing/watch history.
Assessing the needs of the audience and providing relevant and apt content has become a prime differentiator for the success of an OTT platform. While the OTT landscape witnessed a rise in market penetration with low-cost data plans and smartphones in the first phase, however, the second phase is expected to witness the growth of personalised recommendation engines based on AI and ML.
By being more comprehensive in their customer engagement, streaming services are expected to move beyond, merely concentrating on cost and content. Customers' challenges and preferences should be addressed through content windowing, tiered pricing, tailored services, and social experiences to improve retention.
4. Ad-based business models
The ability to watch content on-demand without having to wait through commercials attracted viewers to online entertainment in the first place, something that traditional TV wasn't able to provide. However, with major studios and multinational media conglomerates entering the media streaming market, ad-supported content is now the only way to achieve economic viability.
Subscription fees can be kept low and competitive by streaming content that is ad-supported. The AVOD (advertisement video-on-demand) monetization model is being utilized by YouTube, where consumers wait patiently for an ad to end before indulging in their chosen video. According to a study by FreewheelTV states that, since highly engaged OTT subscribers complete 98% of all video ads, OTT has a strong advertising advantage.
According to Deloitte's Digital Media Trends survey, 65% of the respondents said they were comfortable watching ads in order to reduce or eliminate subscription costs, and if given a choice, for watching video streaming services, they would prefer ad-supported content. Furthermore, 47% of the consumers in US are watching at least one free ad-supported video streaming service such as The Roku Channel, Pluto TV or Tubi.
5. Emerging technologies in the M&E sector
Technology trends in the media and entertainment industry, and enhancing infrastructure are expected to act as enablers for new business models. Emerging technologies such as AR/VR, 5G, AI and ML would open new avenues for innovation as well as provide quicker and efficient growth opportunities.
AI and ML: An outlook report by Kellton Tech revels that there will be over 540 million smart speakers in 20 countries by 2024, majorly in the Asia-Pacific region. AI and ML in the media and entertainment industry are being used to deliver personalized content, also termed as hyper-personalization.
5G: As per a report by GSMA Intelligence, 5G will reach 45 percent of the world by 2025, connecting more than 1.7 billion devices. This will lead to a surge in the percentage of consumers that access audio, video, and online games with high-speed mobile data on the go.
AR/VR: While AR/VR technologies have received a lot of attention, their adoption has been slow. However, now that nearly all smartphones support AR/VR content, this technology will begin to realise its long-promised media and entertainment potential.