The world of mobility is evolving at a faster pace. With the enormous growth in ride-hailing and autonomous vehicles, the sector is set to grow in popularity over the next few years. People are evolving, and so are technologies to accommodate their needs and comfort. Cities are becoming smarter and more sustainable with the adoption of technologies.
Every sector has witnessed a change of trends dynamically for multiple reasons. The change in consumer behavior, requirements, or the motive to elevate the level of experience, can be considered some of the reasons for changing trends. The urban mobility sector also falls in the category which is being perceived as dynamic in terms of changing trends.
In 2023, the mobility sector will undertake a concentrated and collective effort to enhance the safety of roads and make them safer for drivers, passengers, cyclists, as well as pedestrians. Along with safety efforts, in 2023, the industry can also witness multiple municipalities taking a pragmatic view of smart transportation to enhance urban mobility and maximize the use of existing infrastructure. The major trends that will bloom in the upcoming year in the urban mobility sector are as follows:
Read more: Next In: Enterprise Sustainability Investments in Technology
Top Mobility Trends for 2023
Eliminating Traffic-related Fatalities by Refocusing on Vision Zero
Several cities have been adopting Vision Zero programs to eliminate traffic-related injuries and fatalities. But with fatality trends going in the wrong direction, in 2023, the trend will refocus on Vision Zero investments across global communities. The core focus of Vision Zero programs is speed reduction. Cities globally have witnessed the average vehicle speed jump recently, thereby exponentially growing the risk of causing severe injury or death. A study even highlighted that almost 78% of the vehicles in fatal pedestrian crashes often have speed limits above 30 MPH.
Today automated safety enforcement is the need of the hour as it will help enforce multiplier for areas that are struggling with police staffing shortages. It will assist communities in redeploying resources to more serious crimes. Automated enforcement can be further expanded to new use cases, thereby assisting in enforcing restrictions on speed in construction zones or even addressing drivers who block intersections. This can also help make a big difference in areas with schools, making them safer for the children by integrating automatic camera-based systems to prevent speeding.
In 2023, cities across the globe can witness a rise in traffic safety programs, along with automated enforcement efforts being integrated to target the most dangerous streets. This will help in reversing the current trend while getting the mobility framework back on track to make the roads safer for all.
Read more: Inflation Reduction Act (IRA) Puts Spotlight on CleanTech
Safety Initiatives for Curb Management
Safety initiatives have always been at the forefront of transportation improvements; in 2023, many cities will be integrating new frameworks to enhance urban mobility within communities. The goal is to integrate adjustable pricing to enhance a spot that is always available when required. This approach will enable smart mobility as cities are gathering data on elements like - where more parking spots are required along with long-term planning to integrate a flexible approach when initiating changes. And with citizens expressing their interest in exploring curb management solutions to address the rising complexity at the city curb, easily deployable solutions are being initiated for immediate impact across cities of all sizes.
Enhancing Traffic Flow
Another trend to watch out for in 2023 is the constant shift to automated or cashless tolling to enhance vehicle efficiencies as well as reduce congestion. Outside of the urban environment, highways are experiencing unique traffic and congestion challenges. Transportation agencies are now deploying automated tolling, as the pandemic and social distancing drove a rapid switch to automated systems. By using the tag and license plate readers, systems can charge drivers accurately. Automated tolling helps in reducing the backups when people do not have to stop, thus cutting idling as well as helping the environment and enabling dynamic time pricing.
Read more: Spotlight on EV Battery Technology as the US looks to Challenge China's Dominance
Balancing Flexibility and Affordability
Mastering the art of flexibility is critical for the mobility industry in order to navigate through tough shutdowns or crises. Recent research highlighted that companies embracing employee expectations for flexibility are likely to garner the highest employee satisfaction. And to recruit as well as retain the talent needed, HR mobility leaders need to recognize and offer them job flexibility. While core-flex continues to be utilized widely in cross-border moves, industries are introducing programs to utilize them for lower-level moves. Some policy benefits include helping offset the property market's challenges, like interest differential allowances, differential payments, and cost of adjustments for high-cost locations.
With global mobility steadily returning to speed, organizations are finding themselves operating in a much more costly environment. In 2023, they will witness a shift as flexibility will become filtered through a lens of affordability. Companies are now looking at their current policies to examine ways to adjust and integrate new approaches.
Designing Sustainable and Collaborative Supply Chains to Improve Resilience
Resiliency is the key to long-term organizational viability, and today with the changing mobility landscape, it is taking on a new meaning in the current climate. Every industry is feeling the cascading impacts of supply chain disruptions. But mitigating those disruptions should be the top priority to restore expectations.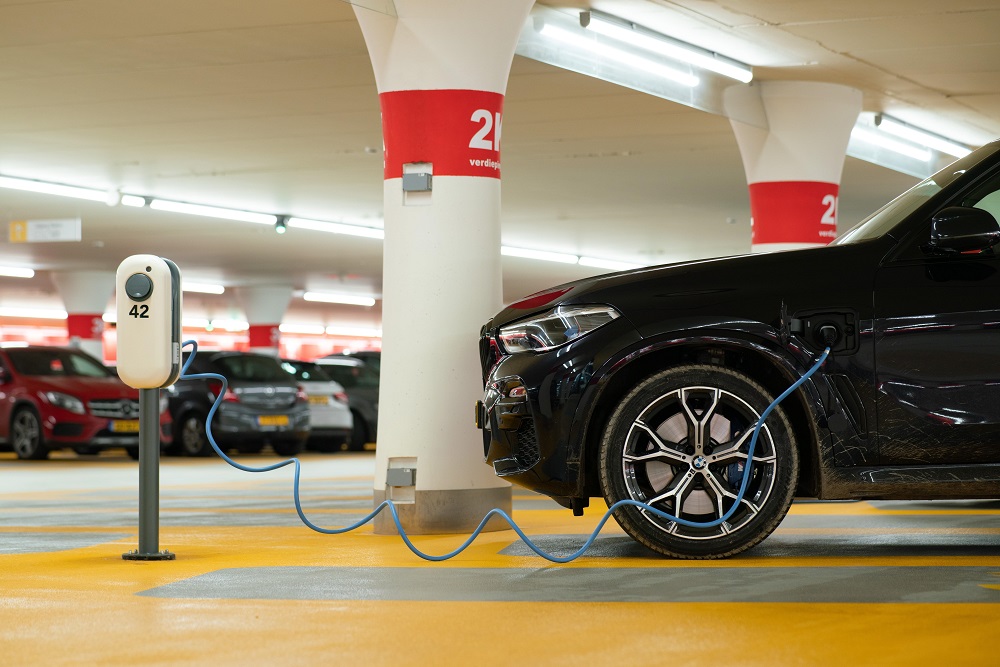 In the transportation industry, timing is everything. Regarding vehicles, visibility in the supply chain is vital for production. Ensuring that the transportation vehicle gets to the customers on time requires identifying problems earlier and being able to respond aptly. However, a lack of visibility across the supply chain can make it difficult to understand when the issues that can likely impact production and delivery. In order to streamline the processes as well as to keep an end-to-end eye on the entire supply chain, organizations need to integrate a framework to enhance visibility, reduce downtime, and boost efficiencies. Incorporating these digital production ecosystems will allow businesses to identify potential supply chain bottlenecks and enable a dynamic prioritization of resources.
Read more: Global Business Trends Outlook 2023
Final Thoughts
The mobility industry today has arrived at a critical point. With major innovations underway, including vehicles becoming smarter, connected, and software-defined, as well as autonomous, the sector is experiencing a significant transition. A focus on sustainability is rising to the forefront. Innovators in the industry are now reimagining every aspect of moving worldwide to reinvent mobility.
The transportation sector accounts for the highest proportion of CO2 emissions worldwide. But the solutions to these problems are around the corner, and organizations are exploring new opportunities. The emerging mobility future trends are expected to be more diverse, intelligent, and cleaner.
The empty roads during the pandemic resulted in increased speeds leading to more deaths and pushing back years of progress. It is now time to get back on track and improve transportation safety, and we believe these trends can help make this happen. And in 2023, it is time to witness which trends are going to be on the rise in the urban mobility sector.
The mobility sector will be working towards making roads safer, smarter, and connected. Smart mobility is assisting more people to their destinations faster and safer than before. And with reasonable and effective solutions emerging, such as a smart parking kiosk that helps save hours of work, automated tollways from reducing congestion and automated enforcement to assist police officers in focusing on solving crimes - these practical and tech-enabled solutions are helping the sector to achieve smart mobility.
With a presence in New York, San Francisco, Austin, Seattle, Toronto, London, Zurich, Pune, Bengaluru, and Hyderabad, SG Analytics, a pioneer in Research and Analytics, offers tailor-made services to enterprises worldwide.
A leader in the Technology domain, SG Analytics partners with global technology enterprises across market research and scalable analytics. Contact us today if you are in search of combining market research, analytics, and technology capabilities to design compelling business outcomes driven by technology.