Technology has taught us that uncertainty is inevitable. The past couple of years have tested an organization's ability to navigate through uncharted territories, and due to the current economic climate, there seems to be no end to it.
However, the solution to preparing for the unknown lies in the organizational data. Today data is the key that is driving business operations as well as scenario planning. Data is instrumental in enabling business leaders to understand better how to hit their set financial targets. Data assists in driving agility, thereby encouraging businesses to be more adaptable when new requirements arise, and conditions change.
But dealing with vast amounts of data can often feel like a problem. The domains in operation often feel overwhelmed by it, and many organizations even lack a clear strategy for better stewardship of data.
For organizations to move beyond surviving under the crushing deluge of data, IT leaders need to integrate different measures to collect, store, curate, secure, and leverage the data. Collectively committing to reimagine how enterprises engage with and manage data across different levels will help gain a perspective.
Read more: Why is Data Privacy Emerging as an Immediate Enterprise Priority?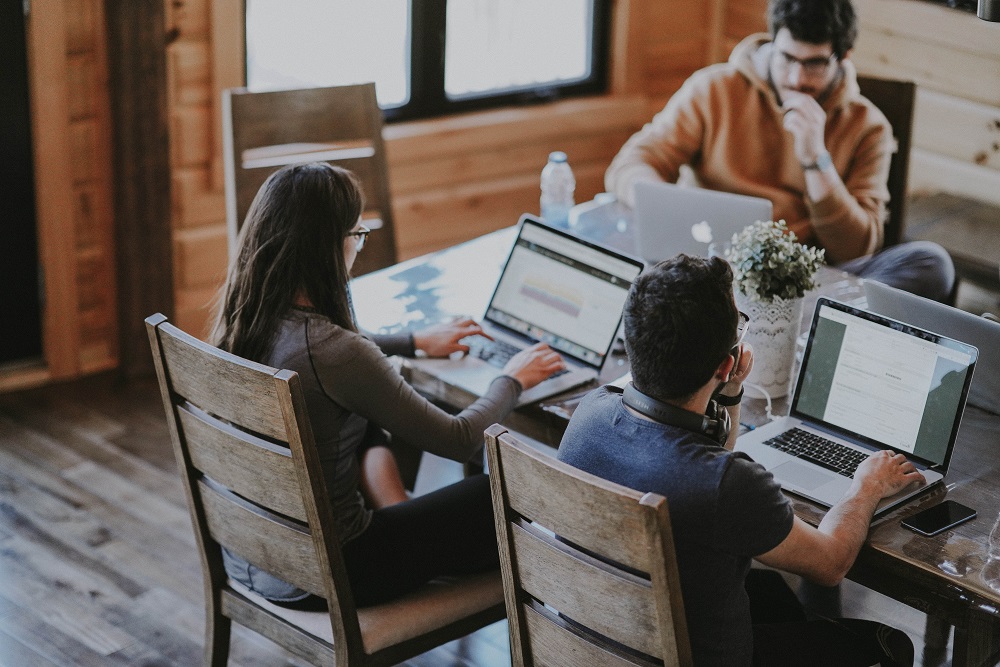 Evaluating the Technology Ecosystem in Organizations
To achieve a data utopia, the first step businesses should take involves identifying as well as understanding the current business technology ecosystem; this involves all the existing systems and applications that are being employed and how they function together.
For large enterprises that employ as well as manage several applications across different domains within their technology portfolio, some of the common concerns that arise include:
How many of those applications are being utilized by employees in the workforce?

Who is accountable for the interoperability between the systems?

What data governance measures exist for master data management (MDM), data aging, and other data-related concerns?
What is the experience like for the employees to navigate across the systems?
An ecosystem with multiple applications leads to the creation of a disjointed experience for users, thereby adding friction, context switching, and confusion about where to go to perform a particular task.
From a business perspective, these manifold applications represent individual silos of data. These silos can be integrated, curated, governed, and secured with the hope of gaining a holistic view of the operation of the business. The work to integrate disjointed systems implies sacrificing timeliness with a unified view, thereby leaving an outdated view of how the company functions. In recent years, organizations have experienced a pace of changes that are now emerging as a risky way to drive a business.
The Value of Unified Data
Once the organization has carefully collected data, properly stored, and thoughtfully curated, the end result includes insights that are derived from a unified view across organizational data. This enables the organization to improve and expedite its decision-making while maintaining the security of its core system. Simplification of data provides a better view of how the business operations are running, enabling them to plan with agility and adapt in the face of a rapidly changing environment.
Read more: What Is Data Democratization? How is it Accelerating Digital Businesses?
Many internal organizations are moving to actively manage their sales pipeline and forecasting through strategic hiring in a competitive global talent market and working towards maintaining and enhancing the company culture. By managing their global facilities, businesses can transition from remote work to a hybrid office work model while maintaining their financial forecasts. However, these efforts require data as well as CRM, HR, finance, and planning systems. By combining these elements and applying analytical systems, businesses can gain a holistic view of how their operations can run now as well as in the future.
Capturing and Storing more Data than Before
Unfortunately, valuable enterprise data is not made available to those who really require it. Forrester's research stated that more than half of information workers report that it is challenging to derive insights from available data. Another 60% lack confidence in the ability to make optimal decisions based solely on insights derived from data and analytics. Only 48% of decisions are made on quantitative information, while the rest are made on qualitative factors like gut feelings or opinions.
As business data grows, the data is stored in big data lakes, business applications, and other places of an organization where it can be structured, unstructured or semi-structured. Better data quality and easier access to the data will enable businesses to deploy cognitive strategies in the future.
Data As a Product
Organizations are debating on whether data should be classified as an asset, as not all assets in an organization are valued similarly. However, it is equally true that not all data requires curation. But how can organizations determine what data is collected and how it is stored? The answer is likely to vary for every organization.
Read more: The Evolution of 'Data-First' Strategy: What does that mean for Businesses?
Collecting data at a scale requires time. And, storing data with success mandates deliberate thought. The next step involves curating data from its raw form and transforming it into something more valuable. With the rising significance of the concept of data mesh, the notion of treating data as a product is becoming central. This indicates that organizations can explicitly define the ownership of the individual domains within their dataset and serve their data as full-fledged products to internal customers.
To simplify the way data is used in an organization is not simply a matter of replacing the existing data silos. Organizations need to gain clarity on making clear-eyed assessments of the enterprise data and invest in tools and culture to maximize the ways data can assist in improving businesses.
Leveraging Natural Language Processing (NLP) and Machine Learning (ML) for Data
Natural language processing (NLP), machine learning (ML), and text analytics are emerging as the key building blocks that are powering modern data search experiences. When a search query is not clear, organizations will leverage NLP, ML, and text analytics to understand the context of the search. ML equips them with the ability to get smarter and adapt to search behaviors.
Gartner predicts that by next year, most of the analytical queries will be performed by search, NLP, or voice and be potentially generated automatically.
Organizations that are looking to embrace AI should begin by incorporating a well-thought-out plan to address the foundations first before taking the plunge. The not-too-distant future will experience a surge in AI-infused search systems that will play a more active role in decision-making along with offering tailored insights.
Read more: Data Fabric and Architecture: Decoding the Cloud Data Management Essentials
Incorporating a Simpler Framework for Better Data Operations
Complex technology portfolios repress value when it comes to data collection as well as curation. However, the complexity of the operations can also adversely impact data storage. This is particularly true when an organization deals with data-rich but structurally complex domains. Applying traditional tactics against today's modern tech will only lead to generating results that fail to deliver the required outcomes.
Data everywhere fosters risk, thus simplifying the data domain as modern platforms offer hope. The key anchor systems that support the enterprises, including core platforms such as CRM, human capital management (HCM), inventory management, financial management, and more, are aimed at reducing security risk and data silos. Additionally, cloud-native platforms integrated with robust support for interoperability are assisting in mitigating the duplication and drift into centralized data stores.
But this demands a change in mindset and organizational culture. So, while the dilemma is still there to whether treat data as a recognized company asset, treating it as a product within the organization is equally vital to gain clarity on a strategy to curate as well as serve it internally and to provide clarity into how to simplify that back-end technology ecosystem.
With a presence in New York, San Francisco, Austin, Seattle, Toronto, London, Zurich, Pune, Bengaluru, and Hyderabad, SG Analytics, a pioneer in Research and Analytics, offers tailor-made services to enterprises worldwide.
A leader in Data Solutions, SG Analytics offers in-depth domain knowledge and understanding of the underlying data with expertise in technology, data analytics, and automation. Contact us today if you are looking to understand the potential risks associated with data and develop effective data strategies and internal controls to avoid such risks.