Predicted to be the busiest shopping day, Black Friday attracts several shopping visits for the holiday season in the U.S. Black Friday is positively the biggest shopping day of the year. There is a ritual of shopping on Black Friday, making it an occasion as much as a day to buy something.
Shopping visits to a retail store year-to-date for 2022 are expected to be flat compared to last year for the same period. However, in the years leading to the pandemic, foot traffic to retail stores was trending down about 5%. Taking this into consideration, 2022 being flat can be considered a positive sign.
Considering the fuel prices in 2022, many retailers are reporting that customers are making fewer trips to the stores and bundling purchases to spend more money per trip. While inflationary pricing may not have significantly impacted consumer spending, the total retail sales went up 9.9% in August 2022.
The steady organic improvement in shopper visits indicates that inflationary pricing may not impact this year's holiday shopping visits. However, the Fed interest rate hike may deter some shoppers from spending more on holiday purchases.
Read more: Sustainability Data Strategy: Top Key Components for a Positive Impact
List of Busiest Holiday Shopping Days in the U.S.:
November 25, Friday – Black Friday
November 26, Saturday – Saturday after Black Friday

December 3, Saturday – First Saturday in December

December 10, Saturday – Second Saturday in December

December 17, Saturday – Super Saturday

December 18, Sunday – Sunday before Christmas
December 21, Wednesday – Wednesday before Christmas

December 22, Thursday – Thursday before Christmas

December 23, Friday – Day before Christmas

December 26, Monday – The day after Christmas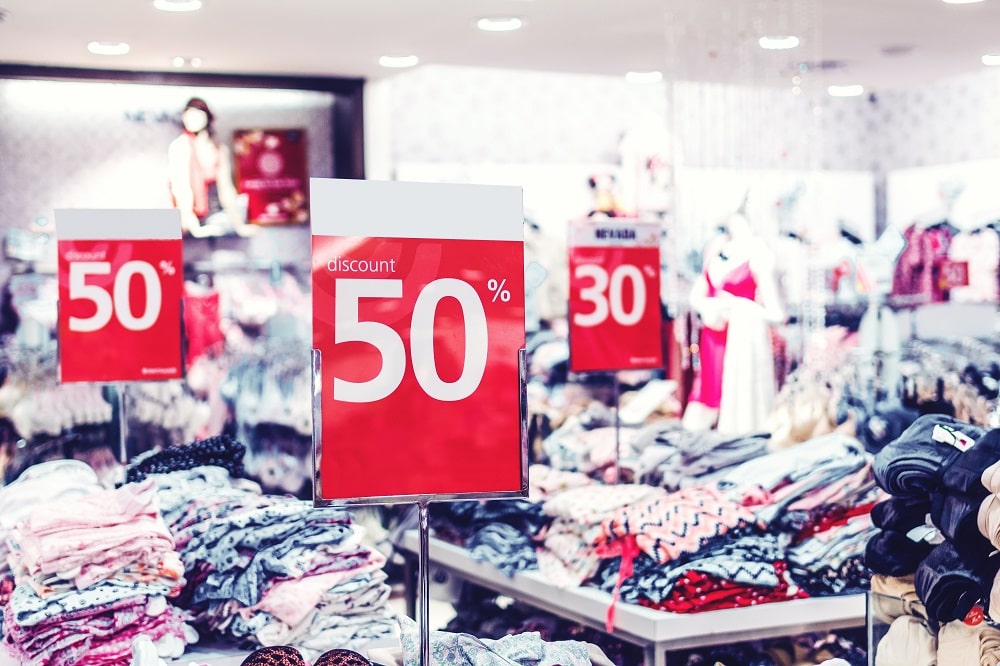 On average, the above-mentioned busiest holiday shopping days in the U.S. account for roughly 40% of all retail holiday traffic. However, retailers are expecting larger numbers this year, as the soaring gas prices will lead to more shopping intensity on the busiest days. This will enable the shoppers to make fewer individual trips. In a recent shopper survey, respondents stated that they plan to visit more retail stores for the Black Friday holiday sale. This can be considered a great sign for physical retailers.
The Big Shopping Event: Will Black Friday 2022 be a Hit or a Miss?
The day after Thanksgiving, Black Friday lands on November 25 this year. While that is still days away, holiday sales have already begun. However, they are only scratching the surface. There is still plenty of seasons as well as chances to save money. Looking ahead at this year's Black Friday, what can shoppers expect, taking into consideration the rising prices and other concerns?
Here's what experts are predicting about the big shopping event will is right around the corner.
Read more: A Critical Overview of Big Data and Bigger Dilemmas for Enterprises
Inflation to Impact Holiday Deals
Inflation drove the cost of all goods by 8.2% between September 2021 and September 2022, as per the data from the Bureau of Labor Statistics. Holiday shoppers are now counting on discounts to offer much-needed relief. However, inflation is now taking a toll on retailers, as well. Stores are suffering equally. While their fixed costs remain high, the revenue graph is shrinking. They are not able to afford to offer deep holiday deals.
Inflation has hit certain categories harder as compared to others. For example, food prices are on the rise in comparison to clothing prices. In this year's holiday deals, shoppers will find that the quality of deals is likely to be dependent on what they buy. Many say that while retailers are still touting plenty of bargains, the savings may not live up to the holiday deal hype.
This holiday season will see higher prices than what the scene has been in the past, and promotions can certainly help offset them. However, inflation will push prices on a higher spectrum for retailers, and they will have to pass that cost on to the end consumer.
At the same time, in certain cases, the impact is expected to be subtle. There is a possibility of retailers charging higher delivery fees, or the shoppers may get less for their money's value considering the shrinking inflation. However, in both cases, the product's prices will likely remain the same, but the size or quantity may reduce.
Supply Chain Issues are likely to Resurface
Shipping backlogs, along with product shortages, made shopping a challenging holiday task last season. While inflation may be grabbing all the headlines this year, it is smart to say that the supply concerns are still not completely behind us.
The supply chain is a huge question mark for businesses. A lot of these crises are arising due to the war in Ukraine and how it is impacting the whole world. Shipping, oil and gas prices, and supply lines from China, have all been hit. However, retailers are trying to be better prepared to avoid empty shelves. Many are adjusting their ordering strategies and timelines to avoid any possible hiccups.
Supply chain obstacles can also benefit bargain hunters. With delayed shipment arrivals along with declining consumer demand, stores have been left with excess inventory in recent months. Some retailers are stuck with inventory that consumers are unwilling to buy. These products will probably go on the deepest discounts during the Black Friday sale. However, these products may not fit the ideal Black Friday gift-shopping bill.
Read more: How are Tech Innovations helping Businesses to Survive the Economic Downturn?
Holiday Sales are Happening Early
Previously the day after Thanksgiving was considered a mark to start the holiday shopping season. Despite Black Friday sales having increased earlier and earlier over the last few years, 2022 is no exception.
This year, Target launched its holiday season discounts with the Target Deal Days event early in October, several days before as compared to 2021. Amazon's members-only Prime Early Access Sale started on Oct. 11 and 12. Huge events like these are expected to pop up later in October or early November. For consumers to shop, retailers are experiencing that consumers are taking some of the pressure off to complete all of their holiday shopping towards the end of the season. Retails are witnessing that holiday sales are expected to continue in the next couple of months.
This holiday season is providing shoppers with plenty of opportunities to find exciting deals. While some retailers are sitting on some of their best promotions as we get closer to Black Friday, there is no time to wait. It is in consumers' best interest to start thinking about shopping early for them to get great deals and discounts. They are now making a move to avoid the last-minute hassle by either selling out or not offering discounted rates later in the season.
Early shopping has strapped customers to spread out their spending and save their holiday budgets. At the same time, retailers, such as Target and other top brands, are letting shoppers request a price match if the item they wish to buy goes on sale for less later in the season.
Consumer Loyalty will Pay off
With shoppers still dealing with concerns over inflation and rising interest rates, retailers are more focused on consumer retention to bring in more sales. Consumers who are members of loyalty programs are expected to benefit from the exclusive holiday offers, as they will gain early access to sales, discounts, gift vouchers with purchases, and other sorts of benefits.
Read more: How Fintech Companies are Revolutionizing B2B Payments
To Sum Up
High inflation is impacting the way people shop during the holidays. People are reevaluating and recalculating their purchase options as well as how much they want to spend on gifts and spreading out their Christmas shopping. Consumer Reports have stated that this has led to retailers starting to offer holiday deals earlier than ever. The Consumer Price Index for September demonstrated that the consumer is still paying around 6% more for commodities compared to last year. And these statistics are making holiday shoppers nervous.
With a presence in New York, San Francisco, Austin, Seattle, Toronto, London, Zurich, Pune, Bengaluru, and Hyderabad, SG Analytics, a pioneer in Research and Analytics, offers tailor-made services to enterprises worldwide.
A leader in Data Analytics, SG Analytics focuses on leveraging data management & analytics and data science to help businesses discover new insights and build strategies for business growth. Contact us today if you are looking to make critical data-driven decisions to prompt accelerated growth and breakthrough performance.