The 2021 pandemic exposed significant hurdles that governments and industries need to overcome on their clean energy transition journeys. While we are witnessing signs of progress, we still have a long way ahead. The quick return of global energy demand in 2021 caught the markets off guard, resulting in record-high energy prices.
Despite the historic reduction in CO2 emissions in 2020, 2021 revealed that energy demands are structurally outpacing the growth of clean energy supply. The increase in the use of more fossil fuels is leading to more greenhouse gas emissions.
According to the S&P Global Platts Analytics, 2022 is expected to be a record year for CO2 emissions despite the world's energy transition efforts.
2021 in a nutshell
2021 observed several representatives of progress such as EVs or electric vehicle sales attaining a new record and a surge of declared hydrogen projects. 2022 is being predicted to serve as a litmus test for environmental and sustainable policies as politicians are trying to balance energy prices without raising fossil fuel demand, thereby leading us on the road to lower carbon economies.
Will the momentum from 2021 continue in 2022?
Will the new technological innovation stimulate the progress of the clean energy transition in 2022?
Let's find out-
The estimated value of the renewable energy market is expected to grow from $880 billion to nearly $2 trillion by the year 2030. The awareness about the implication of environmental and social governance (ESG) is also growing.
2022 is being specified as a record year that will likely scale the switchover from fossil fuels to renewable sources. It is also likely to be a year that will experience new energy sources emerge from laboratory and pilot projects. Let's explore what is being envisioned as one of the most impactful trends in the energy sector in 2022.
Key Energy Transition Trends of 2022
1. CO2 Emissions likely to Hit a Record High in 2022
CO2 emissions hit a record high in 2022 despite a greater focus on climate. Despite the focus on emissions reductions and several countries making net-zero targets, CO2 emissions from energy combustion saw an increase in 2022. Leaders at COP26 pledged to strengthen 2030 emissions targets by 2022 instead of waiting for the formal processes. At COP26, 100 countries committed to a 30% reduction in methane emissions by 2030. This will help bolster interest in understanding fossil fuels and their upstream carbon intensities. The fate of global agreements is dependent on domestic elections, public sentiment, and policy shifts, significantly affecting environmental target achievement.
Read more: 15 top-rated ESG stocks to consider in 2022
2. Green Hydrogen Energy
The most abundant material, hydrogen, produces close to zero greenhouse gas emissions when burnt. These two qualities make hydrogen a very significant potential source of energy. The only hurdle is that converting hydrogen into a form that can be used as a fuel alternative involves the consumption of fossil fuels, leading to the creation of carbon emissions.
Brown hydrogen is derived from coal and grey hydrogen from natural gas. On the other hand, green carbon is produced by a process involving electrolysis and water. The generation of required electricity from renewable sources like wind or solar power makes the process carbon-free.
Major European energy companies, like Shell and RWE, are committing to creating the first major green hydrogen pipeline throughout Europe, but the entire development process will not be complete until 2035. With innovation and projects concerned with creating renewable fuel sources ramping up, 2022 is expected to experience a surge in government-funded hydrogen fuel plants in action.
3. Sustainability-linked bonds to surge as greenwashing looms.
According to various studies published, sustainability-linked bonds (SLBs) are predicted to double in issuance volume in 2022.
SLBs are the forward-looking performance-based bond mechanism for which the financial characteristics vary depending on whether the issuer achieves the predefined objectives. These objectives are defined as predefined KPIs/Key Performance Indicators and Sustainability Performance Targets/SPTs.
KPIs require companies to necessitate the changes required to align their investment decisions with the outcome. Verification involves monitoring and reporting. It helps to grow the credibility of the bond and provides assurance on meeting the KPIs. To enhance the transparency and accountability around KPIs and SPTs, verification should be made public. Employing more aggressive KPIs and SPT structure will assist in gaining insight into the pricing and verification of these bonds and help in mitigating greenwashing and providing sustainable capital allocation.
4. Corporate net-zero targets will require to be more precise.
''Net-zero by 2050'', this motto was so last season. 2022 will be all about increasing pressure on companies to provide intermediate targets for forthcoming years and set specific guidelines about what ''net-zero'' exactly means. The aim for 2022 will be to sort greenwashers from real energy transitioners. The objective will be to imply greater scrutiny of carbon offsets and other emissions tools. The targets are aimed at tightening the guidelines for achieving net-zero targets. The changes are expected to support sustainable growth in emissions trading, with advancements to follow.
5. The preferences shifting to EVs; Light Duty EV sales are expected to see a new record high of over 9 million in 2022
The automotive sector experienced a great deal of struggle with supply chain issues in 2021, primarily due to a shortage in the supply of semiconductor chips, a key element in electric vehicles. Automakers did not constrain the manufacturing of EVs as much as internal-combustion-engine vehicles, supporting a 108% year-over-year growth in their sales. The rising fuel costs, government-backed regulations, and financial incentives supported the growth in electric vehicle sales, especially in China and the European Union.
This growth experienced in 2021 will continue in 2022. With automakers continuing to expand investments in EV manufacturing and battery technology, the industry is experiencing a growth in a broader range of EV models and prominent buildout of charging stations. It is forecasted that EV sales are expected to grow more than 40% year over year in 2022.
6. Energy transition financing will grow, and fossil fuel funding to shrink.
The amount sponsored and paid for the energy transition projects is unknown and that's a complex issue. Studies suggest that in 2009, 23 rich countries, including the United States, Japan, and Germany, pledged to pay $100 billion in a year to developing nations in climate change mitigation funding. Years later, the developing nations are still waiting for their share of funding. Due to fewer means and transparency, it remains unclear if the money that was pledged is or will be delivered. However, climate-related donor finance is experiencing an upward surge.
For oil and gas companies, the government funds going into fossil fuels are potentially drying up. In recent mandates, US agencies announced they would curb overseas engagements in fossil fuel schemes. Will the withdrawals make it harder to finance oil and gas projects?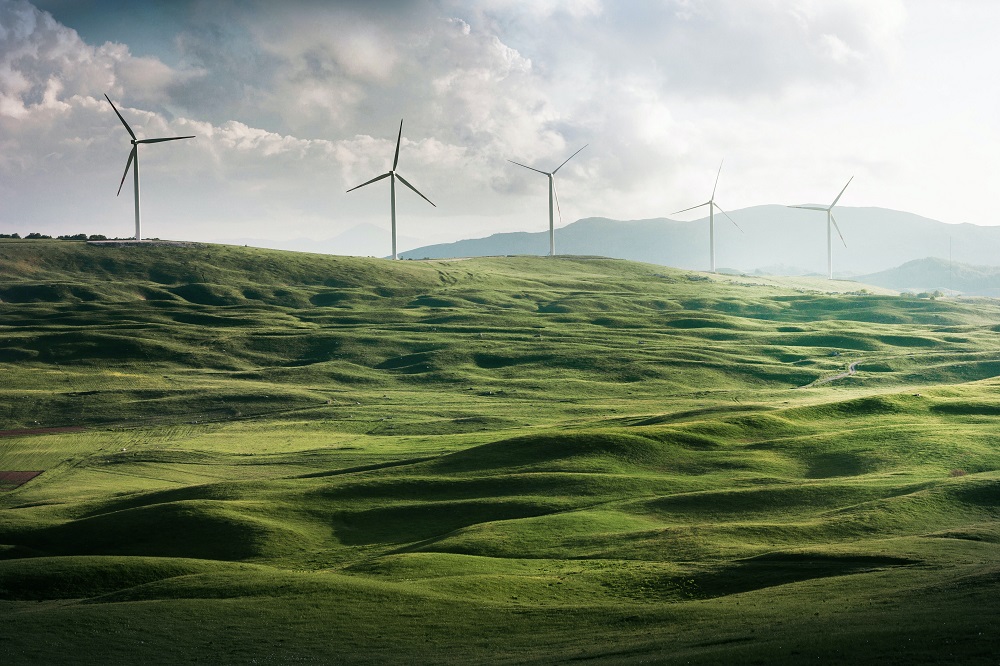 Read more: Top ESG investing trends to watch out for in 2022
7. Technology milestones to point the way forward
The biggest challenge being faced in the energy transition is advancing beyond wind and solar generation and electric vehicles to lower emissions. While the transition needle is moving in sectors that are still in the demonstration phase, there are several milestones to be achieved over the coming months. With hydrogen-fueled maritime vessels hitting the water and eight ships that will be "ammonia ready," an alternative fuel source. In aviation, greater use of sustainable aviation fuels (SAFs) will drive government mandates and commercial airlines. The usage of alternative fuels will be a major trend to watch out for in 2022.
It's time to put the 'zero' in net-zero
Energy transition has been a favorite topic of interest within the oil & gas industry for years. Industries today are portraying an essential role in the global energy transition. Companies are announcing their net-zero goals, sending a clear message that the energy sector will experience a fundamental shift, starting from 2022. With new strategies paving the way to advance the energy transition graph, how likely is the effect of this shift to be felt? How can we progress towards achieving the net-zero target?
The year ahead contains a mixed bag for energy transitions.
Progress is being made in reducing the carbon footprint through the deployment of low carbon fuel-powered vessels, growth in electric vehicles, and support of low carbon hydrogen. Stabilizing energy prices will experience key limelight in 2022, which will likely cause a ripple effect throughout the energy transition system in 2022 and beyond.
With offices in New York, San Francisco, Austin, Seattle, London, Zurich, Pune, and Hyderabad, SG Analytics, a pioneer in Research and Analytics, offers tailor-made services to enterprises worldwide. A leader in ESG consulting, SG Analytics helps companies to focus on strengthening their sustainable performance by offering end-to-end support. Contact us today if you are looking to make critical data-driven decisions that stimulate accelerated growth and breakthrough performance.