In today's digital environment, the availability of data resources becoming more virtually accessible is presenting new growth opportunities and profitability for data-driven organizations. However, it also poses an enhanced risk of data breaches.
Data discovery is referred to as the process of discovering, cataloging, as well as classifying sensitive data across the organization's entire network. A data discovery tool assists in scanning networks and identifying where structured and unstructured data resides. This enables them to classify and track sensitive data across their entire environment and provides a better understanding of the looming cyber risks.
Cybersecurity Failures: Top Causes for an Organization
Every week in the year 2022, there were 38% more cyberattacks in comparison to 2021. These attacks were irrespective of the fact that organizations are investing heavily in cybersecurity.
So, why and where is cybersecurity failing?
There lies a fundamental misalignment in how risks are perceived by organizations and the actual risks. Let's understand some of the significant reasons for this misalignment.
Read more: Top Data Analytics Certification Programs to Explore in 2023
Fighting the Wrong Cyber Battles
Every day new cyber threats are on the rise. While some are relevant to the business, others are not. It, therefore, can become tricky for security teams to get bogged down by the noise and develop a false perception of existing cyber risk, thus focusing their efforts on the wrong things.
Zero Clarity on Root Causes
Security teams often focus on the symptoms of the existing threats and overlook causation - such as why an attack happened in the first place. However, it is important to first get to the root cause of the threat.
Flawed Risk Evaluation
Cybersecurity teams across organizations often fall victim to their own biases and judgments. As some security alarms are impossible to track, security teams may suffer from alert fatigue, leading to poor assessment and prioritization of different cyber risks.
Due to this reason, data-driven cybersecurity is emerging as a powerful tool for businesses looking to enhance their cybersecurity posture and protect their operations and data against cyber threats. By collecting and analyzing data on cyber vulnerabilities, organizations can gain an in-depth understanding of the types of threats they are likely to face and take proactive steps to mitigate them. However, to achieve data-driven cybersecurity, they must have visibility into their data, how it is being collected and used, and who has access to it. By integrating an automated data discovery tool, businesses can strengthen their data needs.
What is Data-driven Cybersecurity?
Data-driven cybersecurity is a modern approach that enables organizations to protect themselves against cyber threats that involve the use of data analytics and machine learning techniques. The goal of this approach is to employ data and identify patterns that can further equip organizations to design cybersecurity strategies, as well as to use this information to detect and defend against cyber threats.
Read more: Trends in Big Data Analytics: Forecast for 2023
One key aspect of data-driven cybersecurity is the compilation and analysis of data on cyber threats, vulnerabilities, and further security-related events. The assembled data can be used to recognize patterns and trends, thereby assisting organizations in understanding the types of threats they are facing.
In addition to identifying patterns, data-driven cybersecurity also uses machine learning (ML) algorithms to analyze data and potential threats. These algorithms can be employed to recognize patterns in data and can alert security teams of the underlying problems in order to mitigate the threat.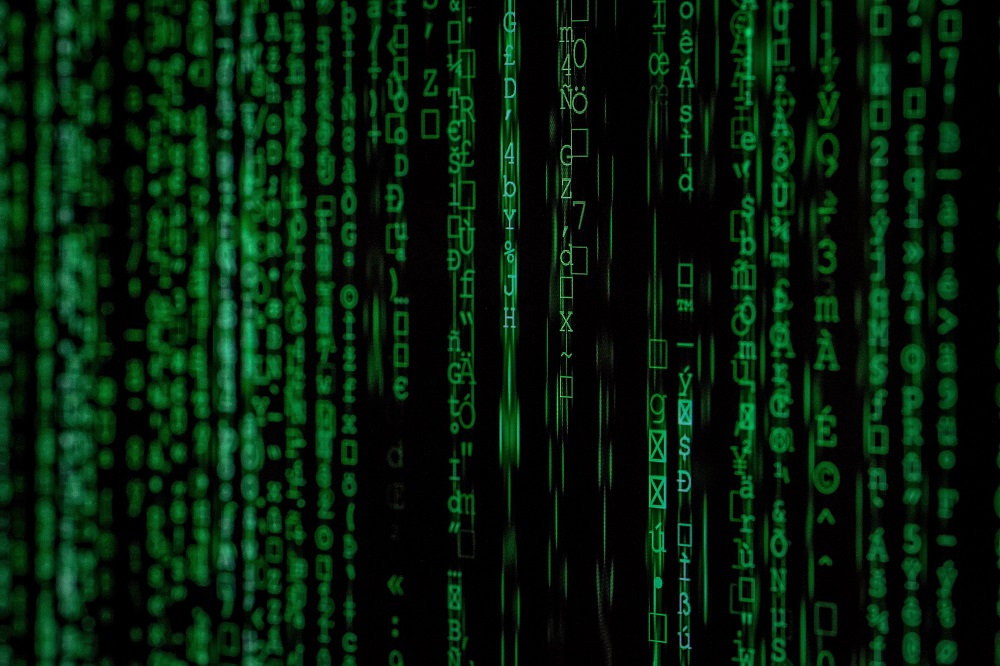 Why is Data-driven Cybersecurity Important?
Data-driven cybersecurity is emerging as a more vital factor than ever before due to two significant reasons.
The existing organizational data network is more complex than ever before. IT teams are implementing distributed IT infrastructure to meet the current remote workforce requirements, meaning cybersecurity is no longer a focused area on a company's perimeter.
There is an increase in the number as well as the complexity of cyber threats that an organization must face. With technology continuing to advance, cybercriminals are designing more sophisticated methods for attacking businesses for sensitive data.
To effectively defend against these threats, organizations are exploring new opportunities to gain a strong understanding of the types of attacks they are facing and designing new frameworks to safeguard their organizational data. Organizations need to create and integrate a superior and responsive cyber shield to reduce cybersecurity risks effectively. These include:
Focusing on mitigating the root cause that offers hackers and malware initial access into the environments

Ranking the root cause threats by employing local experience and data to identify the causes

Mitigating the highest risks on a priority

Measuring the effectiveness against the threat

Re-evaluating threats to ensure that mitigations are risk-ranked
With data-driven cybersecurity, organizations can proactively identify as well as effectively respond to potential threats. By doing so, they can collect the insights required to implement an effective cyber asset attack management strategy and mitigate the risk of any cyber threats.
Read more: 2023 Conversations: Predicting the Big Trends in the Business Landscape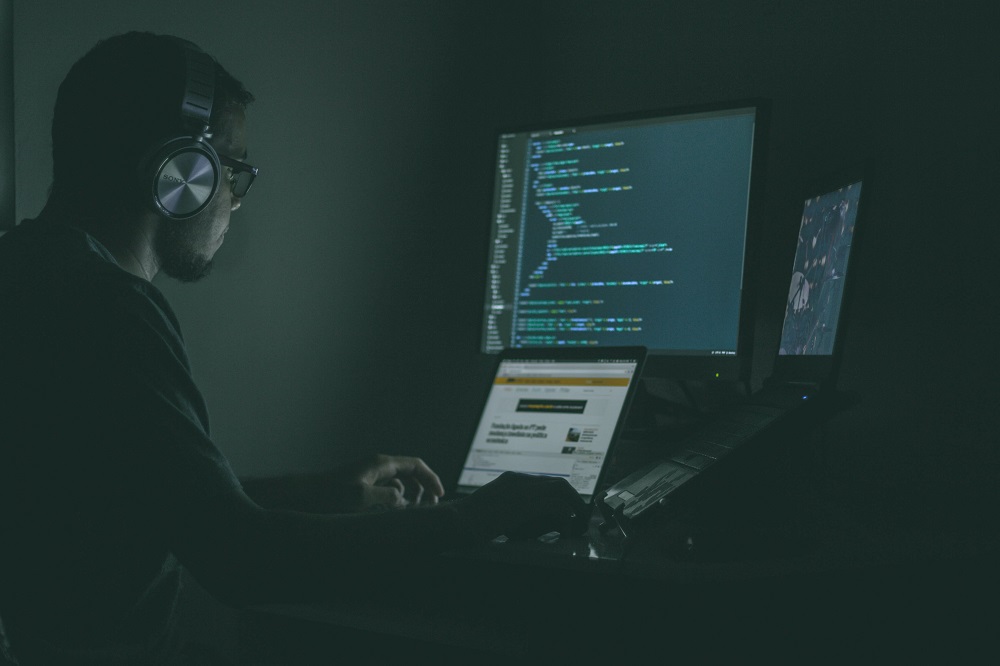 Establishing Data-Driven Defense Strategy
Data-driven defense implies that organizations can make security decisions derived from factual data. This involves integrating an in-depth analysis of current trends as well as the possible risks and their root causes, the strategies in place, and whether these strategies are adequate enough to address high-priority items. Developing a data-driven defense requires constant efforts and is an ongoing exercise that grows alongside the threat environment. Some of the significant benefits of this approach are as follows:
Gaining a Better Understanding of Existing Risks
By integrating a data-oriented approach, businesses can gain a deeper understanding of existing cyber threats and top root causes. Cyber threats like social engineering frauds, remote services, and unpatched software are steadily emerging as the real root causes of data breaches. This is completely changing the perspective of how security teams within organizations prioritizing risks are to build a stronger defense framework.
Enhancing the Articulation of Risks
Gaining an understanding of risks implies that the security teams can articulate them to executive teams. This means that they have data to back up their strategy and make a substantial difference when seeking funds from leadership.
Driving a More Holistic Cybersecurity Strategy
Security strategies are focused on technology or compliance, and the security aspects associated with user behavior often get overlooked. When organizations deploy a data-driven approach, they can identify the common root causes, including phishing, weak passwords, or poor browsing habits. It is, therefore, vital for security teams to chart out a strategy that incorporates a healthy combination of employee awareness initiatives as well as hands-on coaching and technical controls.
Key Highlights
Irrespective of the numerous studies that have highlighted the most common cyber threat attack methods, businesses are still concentrating many of their resources on more benign threats.
With a data-driven defense framework, businesses can identify as well as rank their most dangerous threats.

By designing an effective defense strategy, they can implement a more effective and efficient cyber defense plan.
Read more: Rising Significance of Big Data Analytics for Exponential Growth
Final Thoughts
In today's increasingly connected cyber world, cybersecurity is more important than before. Organizations across industries are at risk of cyber threats. These cyber-threats can not only damage their reputation but also hit their bottom line and leave them in the foul data theft trap.
However, with cybersecurity attacks becoming increasingly complex, businesses are developing more sophisticated cybersecurity strategies that employ insightful data to generate better tactics and reduce the overall risk of data theft. To enhance the existing data security as well as prevent attackers from stealing sensitive information within the organization, establishing a strong cybersecurity strategy is essential. And having the right data and intelligence is the key to winning this battle. By leveraging an effective data-driven defense approach, organizations can focus on what is truly required and mobilize their resources optimally, thereby creating a more impactful ROI for their security investments.
With a presence in New York, San Francisco, Austin, Seattle, Toronto, London, Zurich, Pune, Bengaluru, and Hyderabad, SG Analytics, a pioneer in Research and Analytics, offers tailor-made services to enterprises worldwide.
SG Analytics - Global Insights & Analytics Company focuses on leveraging data management & analytics, and data science to help businesses discover new insights and build strategies for business growth. Contact us today if you are looking to make critical data-driven decisions to prompt accelerated growth and breakthrough performance.