The advent of the global pandemic forced school closures worldwide. After over two years, countries are still striving to ensure education continuity despite the emerging uncertainties. In the absence of the vaccine protocol, full-scale face-to-face learning top a backseat and paved the way for an online mode of learning. Thousands of schools globally started perceiving a return to classrooms as a distant dream.
Edtech is assisting students and professionals in learning at their own pace through a customized curriculum. Some of the crucial benefits of Edtech include democratizing education, helping to build the knowledge economy, and enhancing the curriculum for the development of students as per industry-standard skills.
Today, edtech is not just about reformatting books and training manuals for educators; it is developing a new form of learning architecture for all. Upcoming edtech innovations are set to transition the future of how education is resourced, taught, and consumed.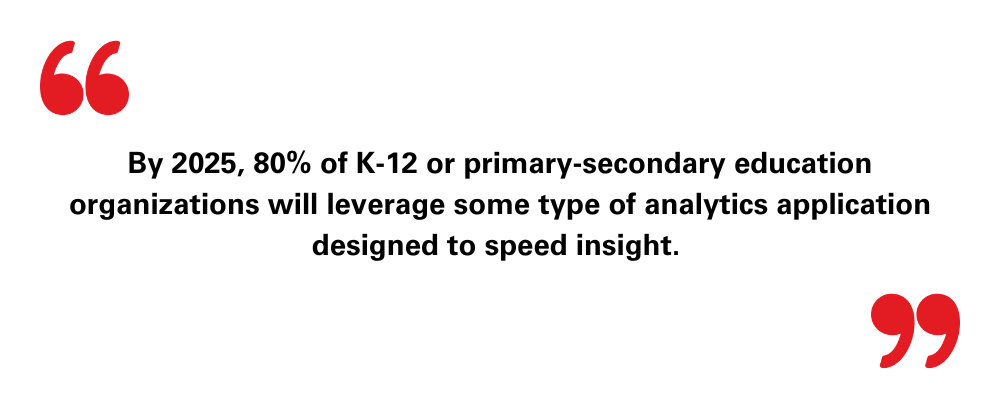 Read more: Trends in Big Data Analytics: Forecast for 2023
Several market players are fragmenting the global edtech market. The key players in the edtech market, including BYJU'S, Duolingo, Inc., and Yunafudao. are also profiled with their financial information and business strategies.
The Global EdTech & Smart Classroom Market is predicted to reach USD 333,327.91 million by the year 2027, which was previously evaluated at USD 102,166.79 million in 2021, at 21.78% CAGR during the forecast period.
Fig: Global EdTech Market Growth Prediction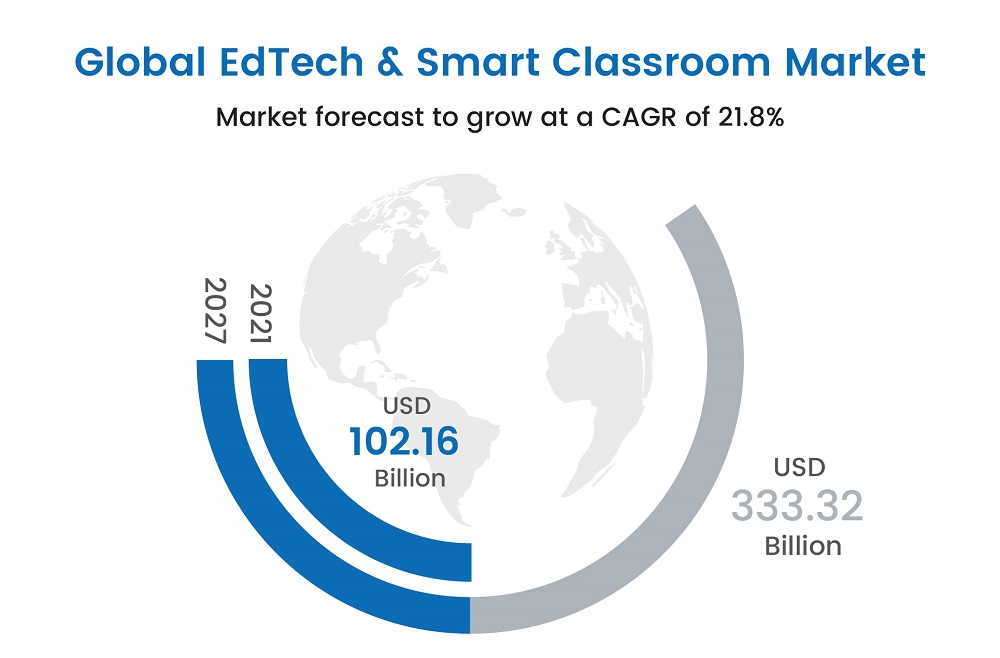 Let us have a look at some incisive statistics around the current market valuations.
The Americas EdTech & Smart Classroom Market size, which was estimated at USD 37,005.81 million in 2021, is expected to reach USD 44,208.97 million in 2022 and USD 117,889.90 million by 2027.

The Asia-Pacific EdTech & Smart Classroom Market size, which was valued at USD 28,255.26 million in 2021, is predicted to rise to USD 34,699.50 million in 2022, at a CAGR of 22.40%. The market is expected to reach USD 95,029.96 million by 2027.

Europe, Middle East, & Africa EdTech & Smart Classroom Market size was previously valued at USD 36,905.71 million in the year 2021 and is predicted to reach USD 120,408.04 million by 2027. The market is expected to reach USD 44,623.43 million in valuation in the year 2022, at a CAGR of 21.78%
While the education sector is still in the early development stage, it is witnessing promising growth in the future. Technological innovations remain the only certain thing that is keeping the education systems rolling worldwide. With technology-led remote learning here to stay, the global edtech market is expected to grow significantly.
Data Analytics Within the EdTech Industry
The rising data analytic trends are reshaping the EdTech industry. It enables them to integrate an innovative approach to learning, teaching, and assessment. The integration of data analytics in EdTech is helping to build personalized learning for students, identify and address the existing learning gaps, and measure the effectiveness of the interventions.
In education technology, artificial intelligence (AI) with machine learning is emerging as the most powerful use case. The technologies are assisting teachers in customizing their lessons for students as well as aiding administrators in streamlining their operations. With a primary goal to hone an interactive and personalized educational experience, institutions are better able to assist students in navigating their own educational paths.
EdTech institutions are harnessing this power of data analytics to design innovative approaches to teaching. By pulling up data insights on how students learn, corporations are designing educational software and tools that are more effective as well as engaging. This enables the institutions to improve students' academic performance, along with encouraging them to continue down the path of learning.
How is Data Analytics Simplifying EdTech?
One of the industries that are immensely benefiting from data-led insights is education technology. Let's understand how data analytics is supporting the development of ed tech globally.
Trend #1: A Comprehensive Student-Centered Learning Approach
With the shift to the remote learning model, there has been a strong inclination from students to complete their lessons as well as their projects at their own pace. An ongoing trend, asynchronous learning, is allowing students greater learning freedom and flexibility.
The most significant impact can be seen through the creation of personalized learning pathways. EdTech platforms are designing educational technology and data-driven software that assist as well as enable teachers to create and deliver personalized, interactive and innovative learning. Learners who are data-savvy can quickly recognize not only the market's value but also the potential that can be achieved by extracting crucial value from all the created data that is recorded, transferred, and processed.
Teachers, as well as students, can tap into real-time data to track their problems and progress. Data-rich models enable students to develop holistically. This growing global demand for data-driven tools is also allowing students to learn for themselves in a collaborative and flexible environment. EdTech companies will now have to focus on creating and delivering engaging content to students that display positive learning outcomes.
Read more: Debunking the Myths - Does Innovation Holds Back Digital Transformation?
Trend #2: Instructional Core will Garner the Required Focus
Institutions need to adopt technology with a laser focus on enhancing their instructional core. Despite the ongoing technological advancements, educators continue to remain the most important element in the learning process. Authentic student engagement, high-quality educational materials, and technology tools are imperative for positive learning. Through a blended learning and data-driven approach, content in the form of videos, audio, eBooks, translators, and dynamic assessments will make the job of the educator easier.
Trend #3: Data-led Digital Transformation and Innovation
The idea today is to react to the existing phase by designing a more strategic and collaborative approach, building an influence, and preparing a compelling digital plan with a shared vision to leverage technology's power to advance the organization into a new digital world. With data analytics, institutions are able to understand as well as critically respond to the diverse demands of the students.
By enabling remote and hybrid capabilities for the future, institutions can creatively leverage digital investments to address these upcoming challenges and make their efforts stand out. With the world continuing to adapt to the demanding agility, institutions are experiencing a significant shift in culture and practice that is driven by too-rapid changes and the status quo. Through complete analytical plans that reflect critical areas of focus, institutions will be able to align their operations with their vision, goals, and strategies.
With data-backed and analytical tools, educators can easily integrate content-authoring solutions power as well as develop accessible and inclusive learning materials.
Trend #4: Designing a Digital Learning Roadmap
The global pandemic impacted the education sector severely. Students missed their schools for nearly two years of school. This gap led to students missing out on quality learning environments, creating terrible losses in subject matter areas and holding them back from reaching their grade levels. Many organizations were quick to respond to these concerns by quickly and effectively adopting strategies. Organizations moved to leverage digital tech to enhance their learning insights and assess the critical gaps.
This combination of technologies driven by data is enabling businesses to integrate new and creative ways to combine them and design a solution that offers critical insight faster and specific to the target audience. It is also enabling the institutions to address the learning gaps faced by the students and take proper measures to resolve them as quickly as possible.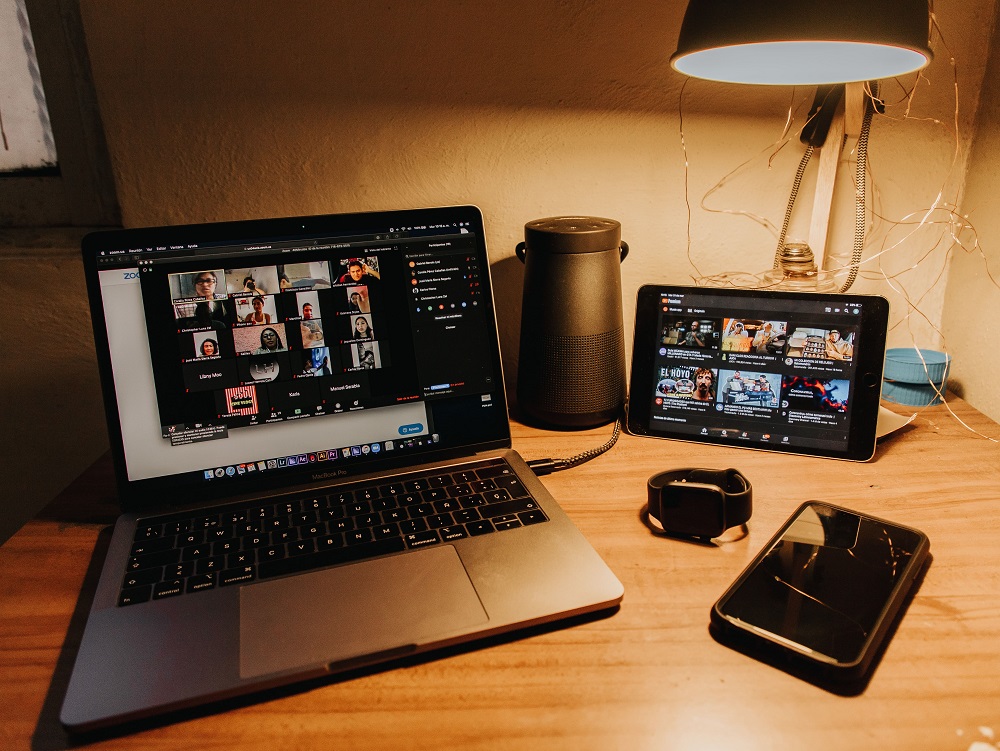 Read more: Tech-Related Ethical Concerns Businesses Should Address in 2022
Analytics assists institutions in creating a roadmap for their organization, school, or teacher to map out a plan of defense with traditional intervention. Technologies are helping to make these processes more personalized and scalable to obtain the best course of action. With adaptive learning systems, institutions can create assessments of their academic curriculum, identify the target key prerequisite skills and offer personalized recommendations to the students. Effective analytics tools can also be employed to continuously reassess as well as identify students who are not ready to move forward.
Trend #5: Interactive and Immersed Learning: Uncovering the Hidden Potential of Data Analytics
In edtech, data analytics is emerging as a deal breaker. It assists institutions in identifying the ideal user segment and target audience. It is also assisting the institution in recommending applicable content to students for them to enjoy, learn, and progress. Data analytics allows students to make customized learning choices based on their proficiency, level of difficulty, preferred language for learning, and subjects they want to study, along with identifying and addressing the challenges.
With the use of audio-visual integration, data assists in creating an interactive and immersed learning experience. Through analytics, students can examine the progress and gain an understanding of the available web resources using artificial intelligence. It helps in crafting the right lessons and assignments that accurately fit the criteria of the student.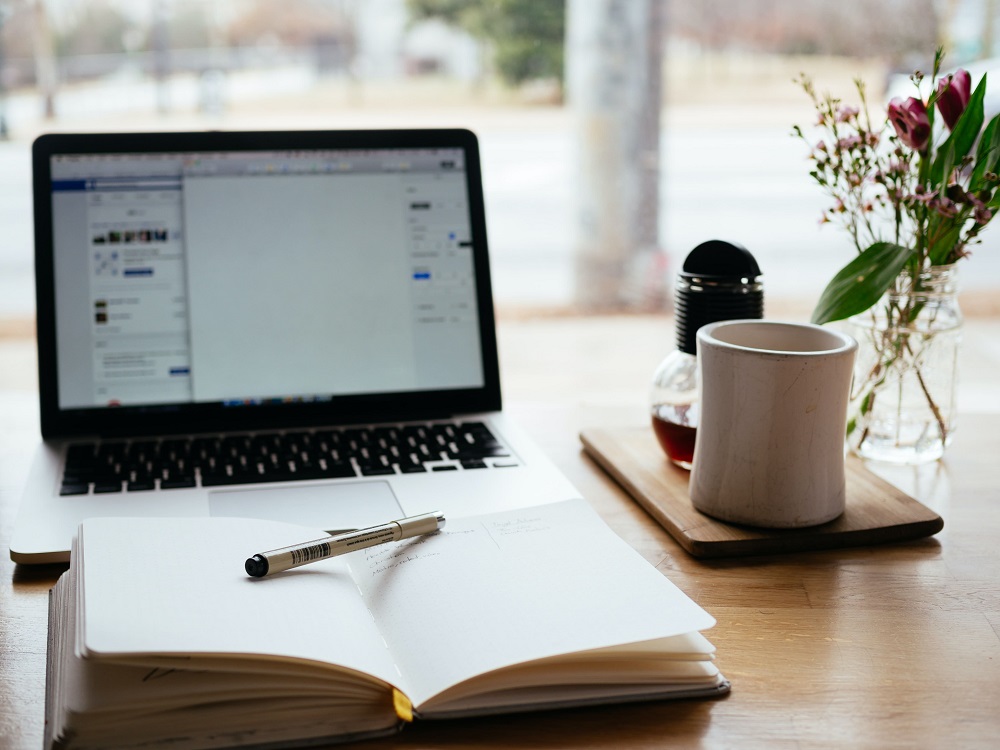 With data analytics technologies, institutions, as well as the student, can continuously track the progress as well as the student's knowledge level in various ideal areas and provide timely feedback. Data analysis can assist learners in getting better results. Schools and educational institutions can retain an unlimited amount of data related to their students in databases. This information can contain insights into student demographics, academic progress, as well as personal assessments. Educators can then employ this data to make forecasting decisions.
Along with interactive learning, automated data analysis also captures student-specific inputs and generates a deeper understanding of the entire learning process. This results in predictive analysis and pre-smart outcomes. It also helps reduce the amount of time required to examine, evaluate, and analyze user data, enabling teachers to identify the interests of the student.
Moving Forward and Further
The ways data analytics is transforming learning are aiding the EdTech sector's evolution. However, it is revolutionizing EdTech in numerous other ways as well. With major investments being made in data analysis since the onset of the COVID-19 pandemic, institutions can overcome the limitation of physical human interaction. Data analytics is transforming the future of Edtech, enabling professionals to track the progress of students as well as to provide smarter and more effective learning solutions.
The Edtech sector is employing effective data analysis to address major commercial, economic, and marketing objectives, along with optimizing its IT potential to remain ahead of legal and regulatory obligations.
Read more: Types of Hybrid Work Models: How are they Reinventing the Future of Work?
Writing the Next Chapter of Edtech with Data
The world is emerging in a new era of innovation, and data is playing a more prominent role than ever before. Institutions are responding to this need with a more holistic approach to determine the adoption of technologies and seeking out edtech partners to create dynamic, data-informed experiences for learners. Institutions are leveraging cloud-based systems, data lakes, and privacy-secure solutions to design a comprehensive view of the learner's profiles and behavior. This renewed interest in data is empowering edtech companies to embark on an action-driven approach to gain new insights and better guide students throughout their academic journey, thereby improving their experience through a more personalized approach.
With the rise in the number of smartphone users, growth in the number of internet users, decline in data prices, increment in usage of digitization in education, personalized learning experience, usage of big data analytics, and surge in online learning, the Edtech market globally holds the promise of building a better future for today's students.
With a presence in New York, San Francisco, Austin, Seattle, Toronto, London, Zurich, Pune, Bengaluru, and Hyderabad, SG Analytics, a pioneer in Research and Analytics, offers tailor-made services to enterprises worldwide.
A leader in Data Analytics, SG Analytics focuses on leveraging data management & analytics and data science to help businesses discover new insights and build strategies for business growth. Contact us today if you are looking to make critical data-driven decisions to prompt accelerated growth and breakthrough performance.