The big data analytics market is marching at a faster pace.
Businesses are estimated to have spent $215 billion in 2021 on designing big data and business analytics solutions. Due to this, the demand for data analytics professionals is also on the rise. U.S. Bureau of Labor Statistics researchers highlighted the growth of 31% in the field of data science through 2030.
Corporations today value information as a critical enterprise asset. Big data analytics is now emerging as an essential competency for businesses this year.
How do businesses perceive "big data"?
For many, big data invokes images of heaps of data received from consumers through personalized advertisement.
However, it is so much deeper and broader than that. Organizations are currently employing big data as an advantageous practice to gain a competitive edge over their industry competitors by putting the data to the right use.
Read more: Sustainability Data Strategy: Top Key Components for a Positive Impact
But what is fueling all this growth?
The global big data market revenue is forecasted to hit the 103 billion US dollar mark by the year 2027, as per the DataToBiz report. While the current BI and analytics software market are valued at 16 billion USD globally, statistics are speaking a thousand words about the rising application of big data with AI, ML, and other technologies. This is predicted to be fueling the 'Fourth Industrial Revolution.'
A series of events in 2022 - Russia's invasion of Ukraine, enduring global pandemic, and supply chain crisis - led to a consequent and persistent uncertainty and volatility that compelled organizations to divert their key focus on data and analytics.
Today, big data analytics is valued as one of the most powerful technology trends as it is reshaping numerous business processes and operations globally.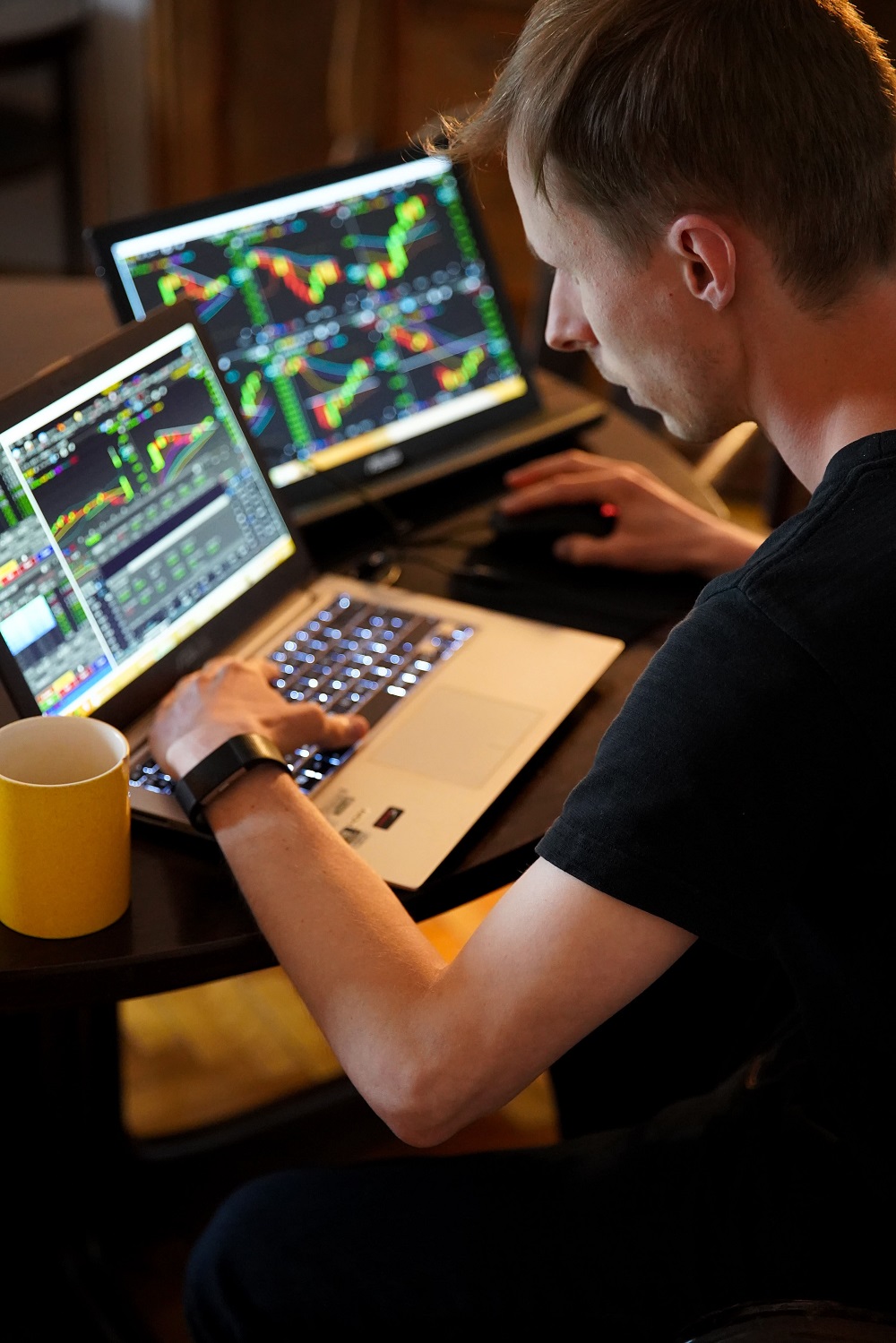 Trends in Big Data and Analytics in 2023
It is time for businesses to anticipate, adapt, and scale the value of their big data and analytics strategy by monitoring, experimenting with, or investing in key D&A technology trends, depending on the urgency as well as its alignment with business priorities. Future trends in big data that will define the data analytics market in 2023 and beyond are-
Understanding and Targeting Consumers
Understanding consumers' preferences is one of the biggest and most publicized areas where big data finds its use today. Organizations are employing big data to gain a better understanding of their customers and their behaviors. With companies keen on expanding their traditional data sets with social media data, browser logs, text analytics, and sensor data, big data is enabling them to paint a complete picture of their customers. The big objective is to design a predictive model. To understand and target their customers, businesses are employing big data analytical tools to accurately predict customer churn along with tracking their purchase habits.
Integrating Metadata-driven Data Fabric
With the rising demand for big data analytics, organizations are employing data fabric to listen, learn, and act on the metadata. It flags and suggests actions for people as well as systems. Organizations are integrating data fabric to improve trust in and employ data in the organization to reduce various data management tasks such as design, deployment, and operations. By integrating fragmented data assets, businesses can reuse the data, reduce time to market, and create a monetizable data fabric that fulfills the purpose.
Read more: Data & Analytics Strategy: Must-Have Crucial Elements for Decision Making
Evaluating Business Processes and Operations
Big data is being increasingly employed by organizations to evaluate as well as optimize their business operations. Retailers can optimize their stock basis the predictions derived from social media data, web search trends, and weather forecasts.
One specific business process that is experiencing a heightened use of big data analytics is supply chain or delivery route optimization. Geographic positioning systems and radio frequency identification sensors are being employed by industries to track goods or delivery vehicles as well as to optimize their routes by integrating live traffic data.
Tech corporations are also improving their HR (Human Resource) processes using big data analytics. This involves the optimization of talent acquisition, measurement of company culture, and staff engagement by employing big data tools. Big data analytics is enabling businesses to unlock a whole new realm of small data that is being accumulated in vast quantities. This data contains information used to analyze consumer patterns as well as individual products.
This part of big data analytics, coupled with the Internet of Things (IoT), holds incredible potential to enhance everything from logistics to health care. However, industries are just on the cusp of understanding the use of this incredible technology.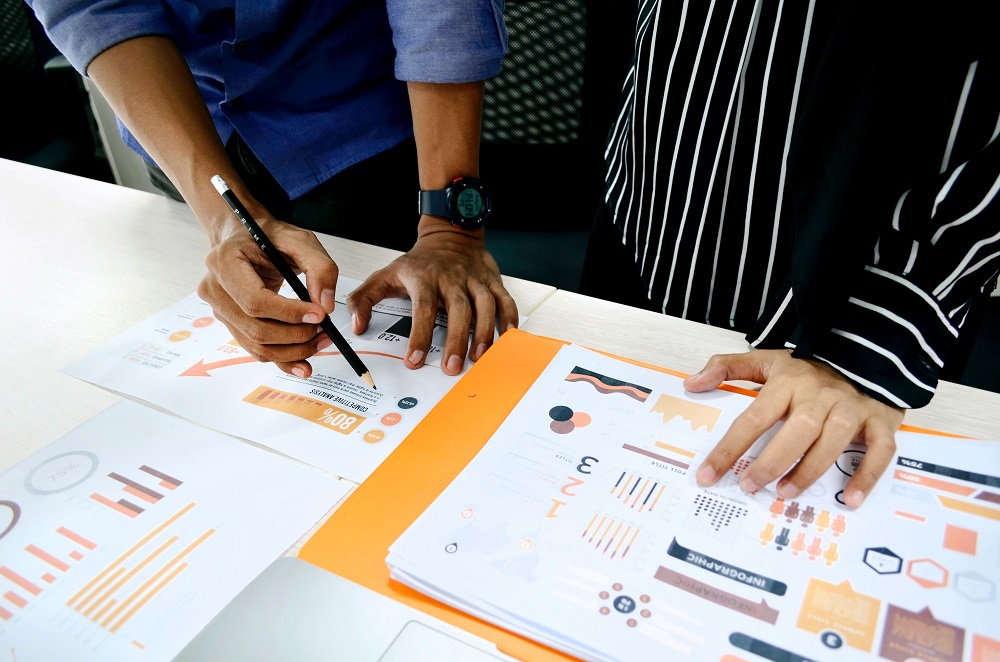 Employing Big Data to Research Novel Medical Cures
The global pandemic compelled businesses to invest more in human welfare. Healthy populations allowed them to lessen the burden of health-induced absences and other work-related issues. However, an alarming piece of data highlighted that in the US alone, healthcare expenses account for 17.7% of its GDP (Gross Domestic Product). This throws light on the raging applications of big data in the field of medicine. With several human maladies popping up around the globe, the role of big data in the healthcare industry is expected to grow further.
Researchers and scientists are hoping to consolidate all the medical records ever accumulated to fasten the process of finding a medical cure. However, the challenge lies in finding a middle ground among research institutions, which are willing to throw patents all over the place and slow down the process of making new discoveries.
Read more: What Is Data Democratization? How is it Accelerating Digital Businesses?
Optimization of Driverless Technology with Big Data
While autonomous driving is still a long way ahead, things are slowly taking turns. The automobile industry has been experiencing significant and notable developments in the sector. Apple conducted testing on their self-driving cars and witnessed an improvement in the disengagement rates, from 8.35 per 1,000 miles in 2019 to 6.91 disengagements per 1,000 miles in 2020.
With the right analytic tools, businesses can identify, accumulate, and study the enormous traffic big data that is enabling them to gain insights into trip generation and commuter transportation management. By tracking the locations as well as matching the origins and target destinations, they can provide travelers an opportunity to calculate their travel times better.
Key Highlights
The emerging big data and analytics trends will enable organizations to anticipate change and manage uncertainty.
This competitive landscape is opening doors for major participants and their market share analysis.

Investing in trends that are relevant to the organization will assist them in staying abreast with the market trends as well as accelerate their growth.

Businesses will have to undertake detailed global market trend analyses, such as market drivers, market restraints, technology trends, and competitive analysis.

With proactive monitoring, experimentation, and aggressive investment, businesses can design their strategies and align them with the key trends based on their priorities.
Read more: Data Fabric and Architecture: Decoding the Cloud Data Management Essentials
To Sum Up
Big data and analytics leaders are focusing on adaptive artificial intelligence (AI) systems, data sharing, and data fabrics. These trends are empowering them to drive resilience, innovation, and growth. However, organizations need to evaluate the extensibility as well as their broader ecosystem offerings to align them with their operations. Re-evaluating the policies that favor their best-fit strategy will help in incorporating the end-to-end D&A capabilities to weigh in the benefits of their ecosystem in terms of cost, agility, and speed. Gartner analysts also predicted that by 2025, more than 50% of enterprise-critical data would be created and processed outside the data center/cloud.
With a presence in New York, San Francisco, Austin, Seattle, Toronto, London, Zurich, Pune, Bengaluru, and Hyderabad, SG Analytics, a pioneer in Research and Analytics, offers tailor-made services to enterprises worldwide.
A leader in Data Analytics, SG Analytics focuses on leveraging data management & analytics, and data science to help businesses discover new insights and build strategies for business growth. Contact us today if you are looking to make critical data-driven decisions to prompt accelerated growth and breakthrough performance.