Environmental, social, and governance issues today sit firmly in the mainstream, and investors are expecting more organizations to be responsible for these business practices. While the 'E' and 'G' of ESG are well comprehended, there are still not plentiful resources and noise around the 'S.' The 'S' is often overlooked.
Since the onset of the pandemic, the Great Resignation has put a spotlight on human resources (HR) leaders and the gravity of their role within the organization. They are the ones who define the people strategy of organizations, which is vital to attract and retain top talent and drive value within the organization to ensure long-term success and sustainability. But when talent is in short supply, like in the current scenario, the importance of skilled HR leaders increases significantly.
But that is not the only reason why HR executives are taking center stage. With more organizations focusing on improving their environmental, social, and governance metrics, HR leaders are leading from the front to play, particularly as it relates to the 'S.' While environmental, social, and governance/ ESG issues are increasingly gaining dominance in the executive agenda, all three elements do not receive equal attention.
Read more: ESG metrics for Businesses - Time to Deliver the Promise of Sustainability
The people professionals and HR leaders can play a key role in correcting this. The employees in an organization for an essential part of the 'S' in ESG. And the challenges faced by them today require a deep understanding of the people aspects of the business.
There is also the underlying issue of resilience. Companies have a broader aperture around purpose and ESG. However, some of the impacts of the economic crisis have been asymmetrical on many organizations. 54% of job losses linked to COVID-19 have affected women, who are recognized as 39 percent of contributors to the economy. By incorporating the 'S' in ESG, businesses can work towards getting rid of the biases in the organization and build a sustainable environment that has access, efficiency, as well as data transparency. Companies are identifying their vulnerabilities and strengths in the ESG space. But what about their social footprint?
With organizations still facing challenges around ESG, how will they incorporate and put a sharp focus on the 'S'?
Understanding the context of 'S' in ESG
If an organization is not taking its ESG policies seriously, the chances are they will be soon. The interest in and significance of ESG has increased in recent years. Key stakeholders ranging from investors and consumers to employees are prioritizing organizations with concrete ESG strategies as well as sustainability practices.
As per Gartner's report, media mentions of ESG data, ratings, and scores raised by 303% year over year in 2020.
The Social dimension in ESG is fundamentally focused on people. The metrics are focused on reflecting the outcomes that matter. Diversity, equity, and inclusion enable organizations to create products that contribute positively to society as well as the environment.
Read more: It's Time to Put Marketing at the Data Table. Why?
Finally, the focus is moving from brands to stands. HR leaders and teams are bringing focus to the 'S' in ESG by shaping the people agenda internally. Through their role, they are building thriving and sustainable communities outside of the organization as well. Organizations are now being held responsible for their actions as communities and societies are broadly ensuring that the employer becomes a part of a healthy ecosystem.
The letters E, S, and G have started taking prominence in every organizational strategy. Today, HR leaders are more focused on how employee relief can help support a good workforce. This has enabled organizations to study critical impact data on employees' well-being and implement metrics that support the 'S' in ESG.
With the 'S' in Environmental, Social, and Governance (ESG) becoming increasingly critical for people and organizations, HR leaders are becoming more conscious of the social aspect and their impact on the future. This is creating an urgency for a purposeful change.

The Role of HR Leaders In ESG
Today HR leaders are focusing on the "S" in ESG to discover significant opportunities. It is imperative for businesses to put people and culture at the core of their organizational initiatives as well as strategies. Board leaders are now exploring and incorporating innovative ideas to transform how their organization supports its most valuable asset.
The key question is - how are organizations implementing strategies to enhance their company's 'S'? And how can they measure their impact?
Tracking the 'S' in ESG is not as quantitatively cut and dry as monitoring the carbon emissions. Hence it becomes imperative to set goals from the very beginning. While they cannot predict all the effects of their social investments, they should have a clear system in place to watch, track, and monitor their actions. For example, measuring the impact of employee relief demands more than an understanding of the distributed monetary benefits to employees in need. Employers need to demonstrate the results in terms of increased employee engagement, better mental and financial outputs, as well as increased productivity.
HR leaders are acknowledging the need for good governance of ESG. At Microsoft, Employee Resource Groups (ERGs) are delegated to create strategic business plans for their activities. Several of the HR leaders who are prioritizing ESG are also reporting the positive knock-on effect on operations, including upskilling young people and building a pool of richer talent.
Read more: Integrating ESG in Company Culture – A Move to Drive Resilience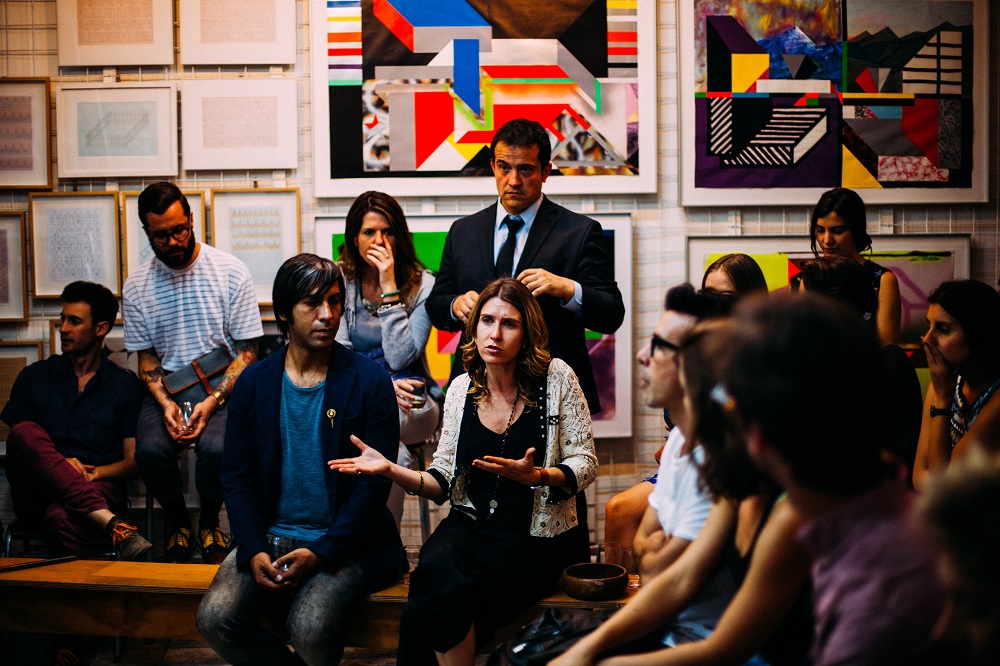 With ESG issues continuing to become a top priority for leaders, investors, and organizations, HR leaders are exploring opportunities to step up and take the lead on social issues. This involves shaping and leading the people strategy in an organization internally and exploring beyond the workforce into the community. For HR leaders, the challenge is to show their net positive contribution to society.
Top tips for HR professionals to lead the 'S' in ESG-
Think outside the workforce and into local communities

Put governance structures into action to ensure focused work
Align organizational activities with the company's purpose

Leverage core competencies with an internal specialism

Consider local differences and build a tailored approach to work on a more effective model

Be the whole-systems thinker and build stronger communities that benefit everyone

Key Highlights
How an organization manage its associations with its workforce and the society that it operates in, as well as the political environment? This is the central query behind the "S" in ESG investing that focuses on the social aspect of sustainable investing.

A plethora of social factors affect an organization's financial arrangement, from short- to long-term challenges.

Social factors to consider in sustainable investing involve an organization's strengths as well as its weaknesses in dealing with social trends, politics, and labor. Enterprises are now focusing on these topics to gain profits and corporate responsibility.
Read more: Reenergizing the Workplace: Ways to Manage and Overcome COVID fatigue
In Conclusion
The pandemic has put organizational operations on a reset moment. While, to date, they have been working on the E in ESG, how long will it take them to incorporate the 'S' part? With the world now incorporating diversity and inclusion into its systemic elements, HR leaders are now seeing ESG in a new light. With business leaders preparing themselves to hit the reset to reallocate resources, they are also adding one stakeholder or one area they wish to build on with a distinctive strength.
This one letter 'S,' short for "Social" - as perceived as "Stakeholders," is envisioned to capture the dependencies of the businesses to increase their impacts on people and society. However, companies, investors, and regulators are struggling to employ these measures in their strategies. With the burgeoning landscape of frameworks and metrics emerging, the forthcoming ESG regulatory initiatives are expected to provide much-needed clarity.
However, ESG has not been fully embraced by all; it appears that it is here to stay and will likely transform companies. When it comes to the "S" in ESG, HR leaders will be expected to play a vital role in assisting organizations in investing in their people as well as the process of supporting sustainability goals.
With a presence in New York, San Francisco, Austin, Seattle, Toronto, London, Zurich, Pune, Bengaluru, and Hyderabad, SG Analytics, a pioneer in Research and Analytics, offers tailor-made services to enterprises worldwide.
A leader in ESG Consulting services, SG Analytics offers bespoke sustainability consulting services and research support for informed decision-making. Contact us today if you are in search of an efficient ESG integration and management solution provider to boost your sustainable performance.