In the past, management of personal finances was always an arduous task. Most of the people's earnings were in physical cash for a long time, which meant that the breadwinner of the family would have to calculate earnings and expenses to understand the budget for different things. It was a long and redundant process. However, with the advent of the age of technology and the majority of banking turning digital, calculating such personal finances has become much easier and more efficient.
At any moment in time, it is clear to see how much is in one's bank account and decide their expenses accordingly. Despite that being quite helpful in budgeting, personal finance has made leaps over the last few years. This is because of the start of Open Finance, which ensures data transparency between banks and third parties that are trying to further improve the personal finance experience. As a result, there are companies that have made solutions that help us navigate this slalom that is the financial world to ensure people stay well-budgeted, on top of payments and loans, save where they can, and invest for the future.
The following are Five Personal Finance start-ups that will help you take charge of your own finances:
SPARQ

KeeperTax

Vivid Money
SPARQ
Based in Estonia and operated all over the European Union, SPARQ is a versatile personal finance tool for those who choose to use it. It connects straight to your bank account(s) and supports users in all their personal needs. From instant pan-EU transfers at no fees to goal setting when you are saving up for a special purchase (such as a holiday or a new phone), SPARQ helps you with all of this.
The app aims to combat the issue of low financial literacy and household over-indebtedness. It cites issues that 14% of people in the EU were unable to make scheduled payments such as those related to rent, mortgages, consumer credit, or loans from family/friends. It also ventures citizens that are more aware of their finances and have easy access to such information might be able to spend more responsibly. SPARQ was developed with that in mind to reduce indebtedness and help you regulate and smooth consumption while also helping with payments, loans, and other personal financial instruments.
Read More: Anticipating the Unanticipated: Balancing Business Resilience in the new age of Innovation
KeeperTax
Taxes can be difficult to navigate all around the world. The complex forms and the convoluted write-off categories are hard to maneuver. KeeperTax is a personal finance-based fintech company from the US. The value proposition that KeeperTax offers is that it will alert you to available tax write-offs that you might have missed. While partly free, the paid subscription gives you access to extra features as well as a tax professional who can guide you based on any questions that you might have.
Essentially, it is a service built on artificial intelligence that analyzes your expenses by connecting to your accounts. Aside from simply helping you with your write-offs, users can use this as an automatic tax filer as it has been approved by the IRS as an "e-filer" in all 50 states of the US. Filing taxes, the same way for so long, has become antiquated, and with the new possibilities of open finance, it was important that someone stepped in with an appropriate solution.
Vivid Money
Aside from simply spending money, an integral part of financial literacy is knowing how to save and invest. Vivid Money aims to help with this by acting as an investment broker. Similar to other investment apps, it gives you access to thousands of different stocks, exchange-traded funds, and cryptocurrency tokens. However, it sets itself aside from the others with its superior cashback feature. It boasts large cashback percentages if purchases are registered on the app.
Supplementally, it also helps you organize different accounts and reserves that you might hold in different currencies. In general, it has become a one-stop destination for most of one's savings and investment needs which has helped it garner a large user base in Europe (based mainly in Germany). Depending on your preference, Vivid accounts can be added to Apple Pay and Google Pay, making it easy to use these funds for transactions daily too.
Read More: A Brave New World – Fascinating Real-Life Applications of Data Analytics
Credello
On their surface level, debt and loans can be a daunting duty for many. Credello is a fintech start-up that aims at changing that. By helping you compare different loan types and credit accounts, Credello assists you in getting an unbiased opinion on which option is the most appropriate for your current income type as well as the situation going forward.
By looking at personal loans, home loans, or credit card accounts on Credello, they claim you will not only get a good idea of which one is the best for you but will also help you learn about debt for future reference. Their experts help users chart a course to pay off debt and alter consumption accordingly. Depending on whether you choose the snowball or avalanche method, Credello helps you cover your debt in a manageable and efficient manner.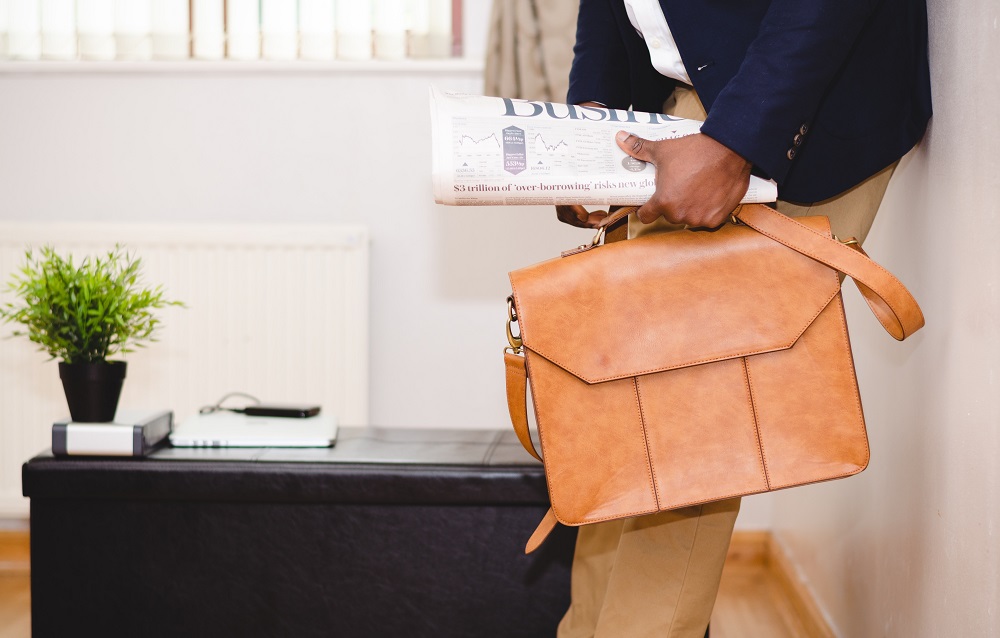 CowryWise
Similar to some of the aforementioned apps, Cowrywise aims to be a one-stop destination for all one's money management needs. Although not particularly unique in its value proposition, Cowrywise was the first of its kind in Nigeria and one of the largest used personal finance startups in Africa as a whole.
With the main aim of helping users achieve financial freedom, CowryWise has features such as savings plans, rainy day funds, mutual funds, and investing in US stocks (although this feature has not been released just yet). Furthermore, it boasts better interest rates than what banks are offering, which is scarce considering the inflation crisis that is currently upon us.
Read More: Tech Stocks Slump is Triggering the Withdrawn of ESG Funds: Here's Why
Getting Started
With the growth in app development in the last few years, it was inevitable the world would see developers move towards fintech as it is quite a lucrative area. However, despite this, all the apps above bring genuine benefits to their users in their respective plights. Financial freedom is an elusive concept that everyone aims to reach one day. Yet, working on your paycheck alone is not enough. All of those who have made significant wealth have cited the importance of savings and investment aside from simply working a day job.
As investing in stocks and other asset classes become increasingly popular, citizens are given more apps that help facilitate that. With that being said, it is important to practice caution and care when operating with risky and non-risky investments. Furthermore, some of these services are relatively new, and while they may boast bank-like security, it is vital to consider everything before signing up for a service that manages your funds. When such high stakes are involved, ensure that you only use services that are tried and trusted and keep in mind that what might seem too good to be true likely is.
With a presence in New York, San Francisco, Austin, Seattle, Toronto, London, Zurich, Pune, Bengaluru, and Hyderabad, SG Analytics, a pioneer in Research and Analytics, offers tailor-made services to enterprises worldwide.
A leader in Market Research services, SG Analytics enables organizations to achieve actionable insights into products, technology, customers, competition, and the marketplace to make insight-driven decisions. Contact us today if you are an enterprise looking to make critical data-driven decisions to prompt accelerated growth and breakthrough performance.