Every seven years or so, hundreds of the world's most brilliant scientists come together and review thousands of studies spanning several decades of climate science research. Based on the analysis, the group develops their time's most up-to-date assessment of the global climate system.
The group's last assessment, its fifth, was published in 2014, and it concluded that climate change is influenced by human actions by a certainty of 95%.

This month, the group published its sixth assessment, and the report is the starkest yet. As the UN chief described it, the assessment is "a code red for humanity."
IPCC's sixth assessment report
The organization of scientists constitutes the Intergovernmental Panel on Climate Change (IPCC), the world's leading authority on climate science.
Founded in 1988, the IPCC is a UN body of the world's leading climate scientists that volunteer their time to understand the risks and implications of human actions on the global climate system. The Panel currently has 195 member countries, and it was formed as a coming together of the United Nations Environment Programme (UN Environment) and the World Meteorological Organization (WMO).
Since 1988, the IPCC has published five of its much-awaited, gold standard climate assessment reports. This month it published its sixth, and it might be the last of its kind.
According to the report, human-led climate change is an "unequivocal" fact, an unprecedented phenomenon that has led to unprecedented climate events.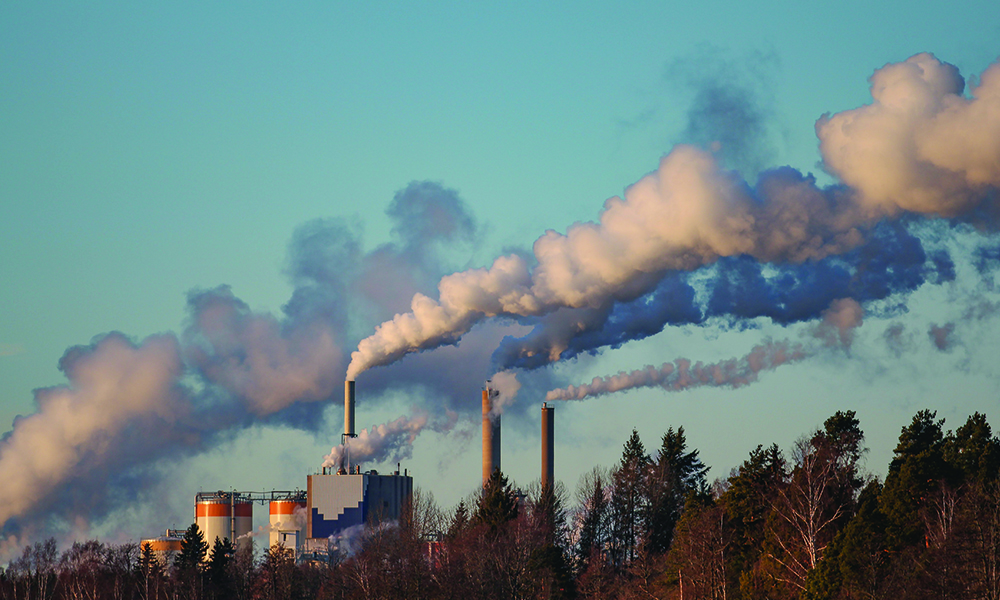 The "code red" refers to the warning made by the report.
Data suggests that greenhouse emissions produced by human activities, like burning fossil fuels, are responsible for a 1.1 degrees Celsius rise in global temperature since pre-industrial times.
According to the Paris Agreement (2015), over 190 countries have pledged to end their reliance on coal energy and instead, use no or low-carbon alternatives to limit the rise in temperature to well below 2 degrees Celsius by the end of this century.
Now, the IPCC's sixth assessment report warns that the goal will be impossible to achieve if we do not make "rapid, far-reaching, and unprecedented changes" in the next two decades.
Ideally, the Paris accord expects to halt global warming to well below 1.5 degrees Celsius.
And that is why the report could be the last of its kind. Because if we do not put an end to coal plants and deforestation, and reduce greenhouse emissions immediately and globally, we could very well pass the "1.5" mark before the next report is published.
But why 1.5 degrees Celsius?
The number is considered to be the tipping point, beyond which climate change might be irreversible. In other words, once the temperature rises above 1.5 degrees Celsius, the global climate system will never return to the state it was before the Industrial Revolution.
While irreversible, the climate system is simply described as bad above 1.5 degrees Celsius.
By limiting the rise to well below 2 degrees Celsius — which will demand extremely strict, sustained, and co-operated measures to reduce greenhouse emissions — we may significantly and rapidly decrease air pollution and hence improve air quality. The temperature, in fact, could stabilize in the next two to three decades.
The consequences, however, are described as worse above a rise of 2 degrees Celsius.
Above 2 degrees Celsius, it is not just the heat that will increase irreversibly. Rainfall will become incomparably intense, leading to much more devastating floods. So will droughts, heatwaves, wildfires, and other extreme events that result in mass casualties.
Polar ice and glaciers will melt faster, causing the sea level to rise. Ocean acidification will worsen.
In a nutshell, this is what the report says: We are running out of time. Choose the bad over the worse, while we still can.
ESG, carbon markets, and building a "sustainable and equitable society"
Responding to the report, Greta Thunberg warned that we could still avoid the worse, but we first need to treat the crisis like a crisis. Prime Minister Boris Johnson hoped that the report acts as a "wake-up call" for leaders worldwide, as the planet chokes on greenhouse emissions, putting billions at risk.
The wake-up call or "reality check" could not have come at a better time. Later this year, in early November, representatives of 197 countries will come together in Glasgow for COP26 — this year's UN climate meeting.
Will the meeting result in strict and rigid policies around energy consumption? Will investors and businesses be devoted to building a no or low-carbon future? Will the world's leaders finally deliver on the promises made as part of the Paris Agreement?
One can certainly hope so.
Investors and consumers have never been more conscious and vocal of their environmental concerns, a phenomenon that has provided businesses with an incentive to become sustainable and strive for "green" innovations. In fact, the returns on ESG funds lately have surpassed S&P 500.
Proposals made under the Paris Agreement have been fully accepted, except for Article 6, which stipulates the standards for a global carbon market. But with China, the world's largest contributor of greenhouse emissions, finally opening its carbon market, we could expect others to follow.
Of course, we still face challenges, like greenwashing. But that is precisely what the report warns against: if there is a time to make a change, it is now.
We must act immediately.
Having trouble knowing what's green and what's greenwashed? Get insights. Not illusions. Contact us today.