Introduction
Implementation of the best to way to fence the spread of covid-19 – social distancing – has left companies grappling with unprecedented challenges of ensuring business continuity in times of remote working. Organizations across the world are exploring new options and technologies to ensure that all their employees are well connected. Amidst all this, the popularity of Zoom (Zoom.us) has shot up incredibly as it has it has emerged as "the connectivity solution" for a majority of the population. With work from home becoming the new norm, the overwhelming spike witnessed the by San Francisco based company has left their team in awe. The disruption caused by the coronavirus pandemic has resulted traction for video conferencing and virtual meetings app to grow exponentially.
Scenario before the pandemic
It is fair enough to point out that Zoom Video Communications was "zooming" pretty well before the pandemic also. Despite running profitably since its launch in January 2013, Zoom has truly earned its spot in public consciousness in this present-day crisis. Started by a Chinese software engineer Eric Yuan in 2011, Zoom has outdone its rivals like Skype and Microsoft Teams. Zoom has always seen an upward growth – starting from a million users in May 2013, to 10 million users in June 2014 to reaching a whopping 40 million users in February 2015. By 2019 end, even though its shares took a slight plunge, the company was profitable.
Upsurge in demand of workplace collaboration tools
Organizations across the world are actively ensuring the safety of their employees while encouraging them to work from home in this pandemic situation. As a result, workplace collaboration tools, video conferencing and virtual meeting technologies and remote working apps have witnessed a massive surge in their demand. The livestreaming solutions are also being leveraged for numerous customer engagements as well.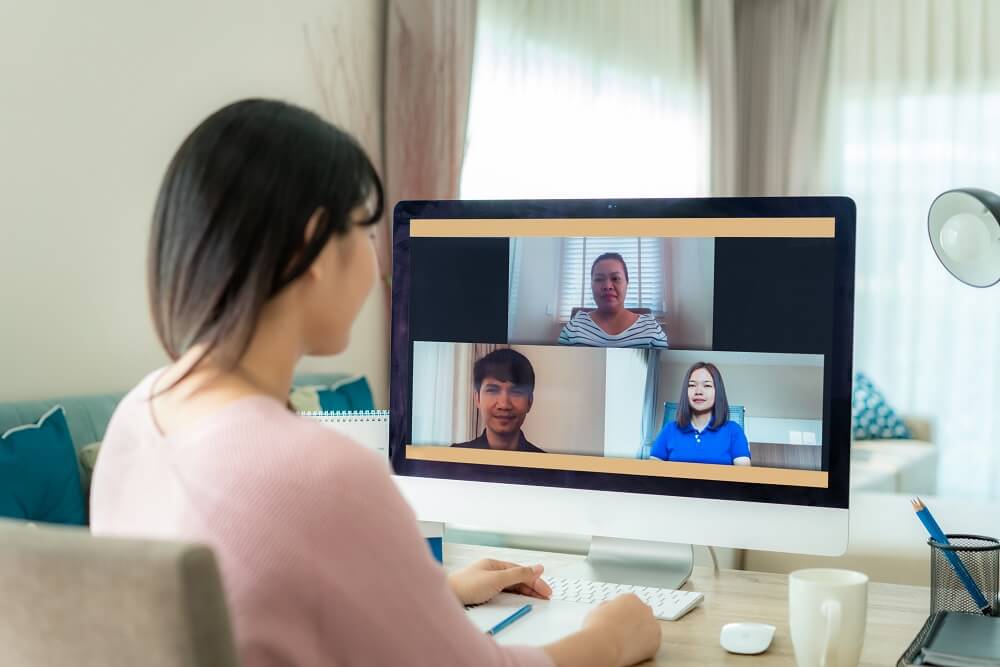 According to senior research director at Gartner, Sandy Shen, when the traditional channels of communication and operations get compromised in a pandemic situation, there is an obvious increase in the value of the digital mediums. In order to build long-term resilience, businesses must focus on investing in digital channels.
The phenomenal rise of Zoom
Gaining huge traction from around the world, Zoom has indeed become a household name due to the coronavirus outbreak. With companies embracing the virtual communication mediums, a meteoric rise in the usage of the teleconferencing apps is being reported. In March this year, the platform recorded more than 200 million daily meeting participants (Zoom). Two major reasons for Zoom to gain smashing popularity are its ease-of-use and features that are aligned to the IT policies of a majority of companies. Available as a mobile app on Google PlayStore, Apple App Store and a desktop application, Zoom can encompass up to 100 participants for a 40-minute meeting for free users. While Zoom premium users enjoy more flexibility in terms of participants and meeting minutes, the application comprises many interesting features such as auto-transcription and virtual backgrounds. Lately, users have been experimenting with virtual backgrounds for zoom. They have been exploring how to change the background on zoom.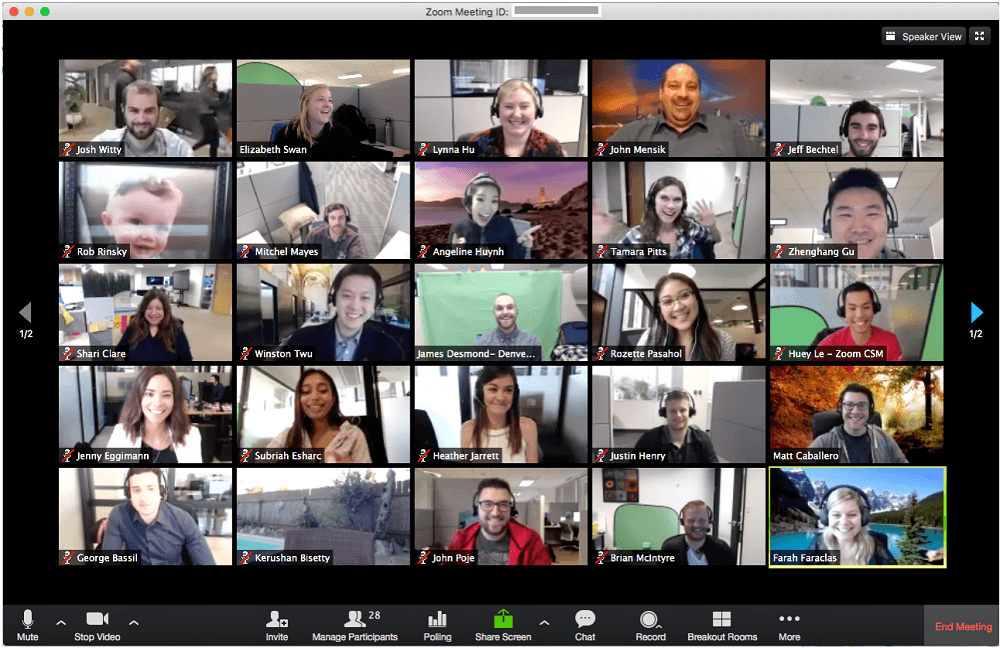 Source: blog.zoom.us
According to Kelly Steckelberg, CFO at Zoom, "Zoom's reliability and usability has led the people to adapt the platform easily." Monthly active users on Zoom have increased sharply in the last two months. The video conferencing platform witnessed around 600,000 new downloads on 15th March 2020, as reported by Apptopia. It was a new record in the number of downloads in a single day for the company. According to AppAnnie, Zoom shot up to the top ranks in the free apps category in numerous markets.
The US version of the platform has gained the highest popularity and monthly active users in Q1 of 2020 as compared to the whole year of 2019. On Google Playstore, there are more than 10 million downloads for Zoom.
What did Zoom get right?
Sitting atop Apple's ranking in the most popular free apps category, Zoom has interestingly become a verb in the Silicon Valley. With colleagues keeping in touch with each other via Zoom, the platform is now also being used for weddings, meditation, yoga or Zumba sessions, and even bar mitzvahs. Zoom has become the "go-to" platform for school teachers, colleges, universities, musicians and many more activity verticals.
Reliability
The platform is best known for its reliability. It avoids long outages – resulting in less repeated use, and doesn't encompass latency what creates painful experience for extended conversations. Unlike FaceTime for iOS by Apple, Zoom has a wider availability – on Android and all laptops. Most importantly it's free and doesn't put the IT department of a company under any pressure. Eric Yuan, founder of Zoom is being lauded for his efforts of helping out schools, colleges and universities in this time of crisis. On 13th March 2020, Zoom announced that it had removed the 40-minute limit for free accounts for many across the world.
Good UX
By focusing on making its video-calling products outstanding, Zoom has made sure it leaves it's mark on the customers. Co-founder and Managing Partner at Point Nine Capital, Christoph Janz said that people love the Zoom experience and are recommending it to their friends and colleagues. She also added that their company was earlier using Skype for their meetings but have recently made the shift to Zoom as it offers higher video quality and fewer interruptions, resulting is a better overall experience. Zoom has been able to ace video engineering, ensuring that the audio and video work flawlessly even when people have poor internet connection.
Challenges faced by Zoom
The team at Zoom didn't anticipate the upsurge in teleconferencing, paving way for loopholes and overlooks. The incredible growth of Zoom also uncovered security screwups by the company. While the problems seem a result of sloppiness than maliciousness, it is making the million-dollar company look like a vulnerable entity which lacks seriousness.
1. Faulty installer: Taking over admin privileges, the zoom installer tries to get root access of a user's computer. This process can be used to abuse the PC by installing programs without user's knowledge. Hackers can easily turn the computer into a local server and access user's webcam and microphone. In a recent move, Apple released an OS update to disable this.
2. Zoombombing: A word evolved from photo bombing. People are entering random meeting uninvited by guessing or finding Zoom meeting ID in order to leave heinous comments and share disruptive media by taking advantage of the Zoom screen share feature. Finding or guessing open meeting Zoom ID's of 9 to 11 digits is relatively simple. According to Cyble, a cybersecurity firm, more than 500,000 Zoom account logins are being sold for less than a cent on the dark web. Recently, the company announced that it has patched several security flaws such as password protection by default.
3. No end-to end encryption: The Zoom platform uses an encryption known as Transport encryption that is far less secure than end-to-end. The company recently admitted to The Intercept that it is not utilizing E2EE for video calls.
4. Serious privacy concerns: Teachers cite that 'very serious incidents' have occurred on Zoom which have forced them to ban the platform. Misuse of the platform by intruders and indecency have raised serious privacy concerns all over the world. National governments and companies like Google and SpaceX have discouraged the use of the Zoom due to security flaws. As a part of damage control, a spokesperson from Zoom recently announced that a new "security" icon has been added to the Zoom meeting controls, allowing hosts to swiftly access the security features of the meeting.
What does the future hold for Zoom?
With a goal to revolutionize in-person meetings, Zoom's cloud platform for video conference call has made the company one of the most promising tech IPO till date. The fact that the company is profitable in this situation of crisis is attracting more and more investors. A promising start of 2020 – seizing a huge share of workplace collaboration tools market, the company has established a vast customer base which is likely to have a steady growth in the future as well. As estimated by IDC, the segment which Zoom operates in – Hosted/ Cloud Voice and Unified Communications, Collaborative Applications and IP Telephony Lines will be valued at $43.1 billion in 2022. This entails that Zoom has additional opportunities to explore in the video communications sector. Zoom has been focused to the B2B markets till now, it may expand to B2C markets in the future.